MOB RULES To Film 'Ice & Fire' Video
September 21, 2012, 7 years ago
Northern German melodic metallers MOB RULES are preparing for the release of their new single and video clip 'Ice & Fire', to precede the upcoming seventh studio album of the band, Cannibal Nation, due out October 19th via AFM Records.
The band comments: "The clip was filmed with Ronald Matthes (Roax Film), who also did numerous Metal DVD and clip productions, like AVATASIA, PRETTY MAIDS, ICED EARTH. We decided to use 'Ice & Fire', an atmospheric track, for the video and the clip will very much reflect a special mood. That's why we were filming outside, on a huge green field. But this bucolic ambience will not really be in the focus in the end. You will see soon..."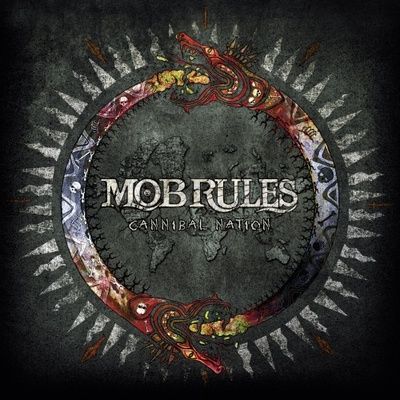 Cannibal Nation tracklisting follows:
'Close My Eyes'
'Lost'
'Tele Box Fool'
'Ice And Fire'
'Soldiers Of Fortune'
'The Sirens'
'Scream For The Sun (May 29th 1953)'
'Cannibal Nation'
'Sunrise'
Bonus track on digipak: 'Children Of The Flames' (Live In Atlanta)
According to a press release, Cannibal Nation is a varied, hook-oriented and energetic record. By building their own studio, a whole lot of new possibilities opened to the band. So the Dwelling Mound studio of guitarist Sven Lüdke became the place for Mob Rules to compose their new material. The result: every song on Cannibal Nation appears sophisticated and right on point."
Mob Rules will celebrate the release of Cannibal Nation with a live release party on October 20th in their hometown Wilhelmshaven, Germany. Tickets are available now at this location.