MOTÖRHEAD - Official Bastards Lager Now Available In Sweden
June 12, 2012, 5 years ago
UK legends MOTÖRHEAD have launched their own brand of beer, Bastards Lager. Made in Sweden by the Krönleins brewery, it can be ordered by the case via the Swedish state liquor shop, Systembolaget. It is currently only available in Sweden.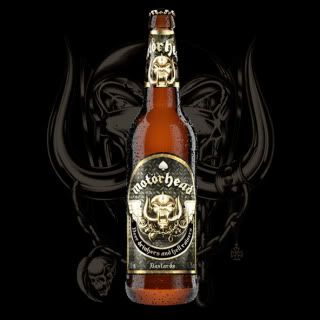 "Motörhead Bastards Lager is a gloriously fresh and fruity beer with a wonderful char- acter of light malt. It's easy to drink but has a hard rock edge. It's perfect for all those occasions when you feel that craving for a cold beer such as those summer barbecues and picnics, naturally with music pumping at full blast through the loudspeakers.
This Bastard has a refreshing, zesty taste with a nice malt curve and a hint of citrus. A quality beer that can be appreciated by rock 'n' roll fans of all ages."

For more information go to www.motorheaddrinks.com.
In the footage below, Motörhead - with UGLY KID JOE singer Whifield Crane on vocals and KING DIAMOND guitarist Andy LaRocque on guitar - perform 'Killed By Death' off of their 1984 album No Remorse. The footage was recorded live on the Rock Stage at Sweden Rock Festival in Sölvesborg, Sweden on June 8th.