MY RUIN - Forthcoming Free Download Album A Response To Former Record Label: "This Is Our Slaying Of The Beast"
September 11, 2011, 9 years ago
MY RUIN vocalist Tairrie B. Murphy and husband/guitarist/producer Mick Murphy will release a new album, entitled A Southern Revelation, as a free download on December 7th. It will be a digital-only release and feature 10 tracks:
'Tennessee Elegy'
'Highly Explosive'
'Walk Of Shame'
'Deconsecrated'
'Middle Finger'
'Vultures'
'Seventh Sacrament'
'Reckoning'
'The Soulless Beast'
'Mean Street' (VAN HALEN cover)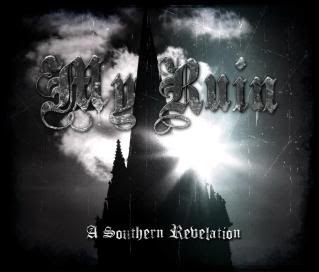 Tairrie has issued the following statement with regards to the volatile nature of the record and the reasons for issuing it for free:
"In 2010 My Ruin signed a two album deal with Tiefdruck Musik based on lengthy conversations with label owner and founder Daniel Heerdmann. We felt he understood our band and what we were looking to achieve with our new album. He was completely supportive and encouraging to us during the entire recording process.
In July, My Ruin delivered our sixth album, Ghosts And Good Stories, to Tiefdruck Musik. We were on a high after recording what would soon become our most critically acclaimed album to date and everything felt great. We had begun to confirm shows for a European tour and were looking forward to working with our new label when suddenly there was a strange and unexpected turn of events and Daniel Heerdmann changed from being our biggest supporter into our most vicious adversary overnight. We had no idea why or where this sudden shift in attitude had come from. We were now dealing with a completely different man and it was scary. We quickly began to discover many of his promises had been lies regarding money transfers, marketing, promotion and tour support. This led to our being forced for the first time in our career to cancel our tour as chaos and confusion set in. Our album release was delayed in every territory and our once friendly mutual respectful relationship was now done. To date My Ruin has never received any accounting from Tiefdruck Musik for album sales.
Instead of touring G&GS; in September 2010 as planned, we found ourselves at home due to circumstances beyond our control, reading the barrage of hateful and unprofessional emails which were being sent to us and our attorney. Mona Miluski, who was Tiefdruck's in house publicist, relayed to us that all of this was a pattern and just one of the many reasons she had decided to leave the label after seeing this happen to many bands previous to My Ruin signing with the Tiefdruck. Before our album finally came out in September, we decided to cut all ties and contact with the label who we believed were now on a campaign to sabotage our album and reputation. With no promotion or support for G&GS;, we were left to fend for ourselves like an unsigned band. This was when Mona Miluski started her own freelance press agency Platinum-PR, joined our team as a publicist and we began our DIY press campaign which proved to be a huge success as the album received some of the best reviews and press of our career.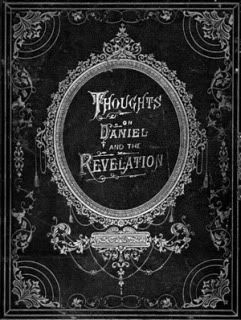 In the eye of the storm, Mick and I decided to vent our anger and frustration by writing our thoughts and putting them to music while home in Los Angeles. Within two months we had enough material to record another album. Having already planned to spend the holidays in Mick's hometown of Knoxville, we decided to reach out to a friend and fellow musician Joel Stooksbury who had built his own home studio hidden away in the hills of Tennessee. Knowing our situation and without the luxury of a budget or financial backing of any kind, Joel expressed his interest in recording with us purely based on his wanting to help us make a rad rock record. Soon we found ourselves at Soundtrack Black Studio for three very cold and snowy weeks quietly making what would become My Ruin's seventh album, A Southern Revelation. After all we had gone through leading up to the making of A Southern Revelation, it was an amazing and very calming experience to be out of our usual element in Los Angeles while recording and instead be in Tennessee surrounded by longtime friends and family while working with Joel. Not only did he and his lovely wife Mindy open their hearts and home to us but he proved to be an incredible co producer/engineer/mixer and a loyal friend along the way.
Ghosts and Good Stories was a great album and there was potential for both My Ruin and Tiefdruck Musik to build a real foundation together on this as a band and label had it been properly handled and promoted as agreed. Unfortunately, Daniel Heerdmann crossed the line with us on both a personal and business level from which there is no recovery. Recording another album for Tiefdruck Musik is not an option for us, so we have made the decision to do something out of the ordinary by following in the footsteps of a few disgruntled artists before us and give our new album A Southern Revelation away as a free download. In an age where the majority of fans download their music for free on torrent sites, all we ask is that this time you get it directly from us. This way you will get the best quality version possible.
Both sacred and profane, A Southern Revelation is My Ruin's meanest and most pointed recording to date. It is a highly focused, intensely passionate and cathartic record that invites its listener with us on our personal journey of reckoning in retrospect. Staying true to our sound and confrontational lyrical delivery we believe A Southern Revelation stands alone in My Ruin's catalog with renewed razor sharp, violent scream vocals and spoken word over stone cold crisp yet doomy metallic rock guitar riffs.
While friendship is a fashion and honesty is the holiest disease, this is our seven daggers of Meggido; this is our slaying of the beast."

A Southern Revelation will be made available as a 100% FREE DOWNLOAD digital only release on December 7th exclusively via www.myruin.net.