NIGHTWISH - Imaginaerum Film To See General Release In Finland On November 23rd
August 10, 2012, 7 years ago
NIGHTWISH's upcoming Imaginaerum fantasy film based on the Nightwish album of the same name and it's 13 songs will see general release in theatres in Finland on November 23rd.
Earlier this week, Stobe Harju, the director of Imaginaerum checked in with the following update: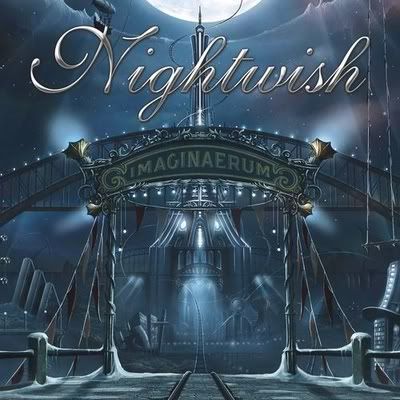 "A massive amount of things have happened since the last update. Actually, more than ever.
I'm writing this from a hotel room in Los Angeles as I am doing casting for my next project really starting right after Imaginaerum is finished and in the bag to reach all you fantastic people.
This spring, we were in a hurry to finish the film already in May. It turned out that we still had a lot to give for this movie and so we brought in an extra pair of hands to finish some of the visual effects we were missing. Alchemy 24 joined in to help us with our goal of making this movie to look even better and to help our vfx supervisor to create something very special. I also stepped back into the editing booth with Mathieu and we solved some loose ends in the story and trimmed a couple of scenes closer to what was originally intended. Petri (Alanko) has modified the soundtrack a little to fit the cut. We put the final coloring and the sound mix on hold waiting for August.
Here we are now. As I fly back to Montreal this wednesday, I will face an impossible emotional situation where I have to finally finalize the film, grab it and fly back to Finland with it. This will be happening by the end of August as it still takes couple of weeks to do.
We are really onto something here. As you all have been so patient with the movie so far, and you have understood what it really means to finish something as well as you can once you already have been working on it for 4/5 years and sometimes you really feel like letting go. With Nightwish and Tuomas (Holopainen) we have been on this road for too long not to finish the journey like we planned in the beginning. We would not be who we are today, if we would give up on a dream like this.
I feel I am almost forced to give you as many tweet on the final days as possible so that you will know, how the story ends. There will be a lot of blood, shedding tears, but above all, joy. We have finally passed the sign in the cross roads and are approaching the finishing line that says Welcome to Imaginaerum. What happened on that road, will be a story that will be shared with you."

Imaginaerum's official website has been launched at Imaginaerum.com. Check out the movie trailer below: