NIGHTWISH - Imaginaerum Movie Poster Revealed
September 21, 2012, 7 years ago
NIGHTWISH's Imaginaerum film will see general release in theatres in Finland on November 23rd. Check out the official poster below:
Nightwish singer Anette Olzon has just seen the Imaginaerum movie and has issued the following comment: "I have seen the Imaginaerum movie for the very first time, people. And I can just say that I really liked it! I cried in the end (yeah, sensitive as I am) and it was just amazing to see it all finally finished."
The soundtrack for Imaginaerum, will be released on November 9th. Imaginaerum By Nightwish: The Score features 13 grandiose, unreleased re-interpretations of Imaginaerum tracks by Petri Alanko.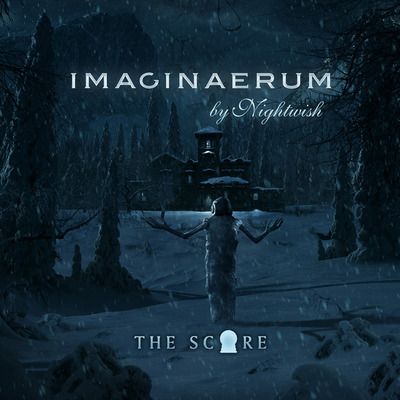 The tracklisting:
'Find Your Story'
'Orphanage Airlines'
'Undertow'
'Spying In The Doorway'
'A Crackling Sphere'
'Sundown'
'Wonderfields'
'Hey Buddy'
'Deeper Down'
'Dare To Enter'
'I Have To Let You Go'
'Heart Lying Still'
'From G To E Minor'
Audio samples can be heard below:
Imaginaerum By Nightwish: The Score is currently available for pre-order via the official Nightwish shop, found here. It will be available via Amazon.com soon.