NIGHTWISH Release Full Imaginaerum Trailer
October 16, 2012, 7 years ago
NIGHTWISH's Imaginaerum film will see general release in theatres in Finland on November 23rd. The full trailer can be viewed below:
Imaginaerum tells the story of an elderly composer, Tom, who suffers from severe dementia. As he has had the disease for years and has regressed into childhood, he remembers practically nothing from his adult life. His music, friends, all his past including the memory of his daughter are a blur in his fragile mind. All he has left is the imagination of a ten year old boy. As he drifts away into coma, it seems impossible to get back what he has lost. Or is it?
The film is a journey between two different dimensions. Tom travels through his imaginary world seeking answers and finding memories, while his daughter, Gem, tries to recover the bond she had once shared with her father in the real world. As they have become more and more distant from each other over the years, and as there is even greater obstacles
separating them now, Tom's coma and his imminent death, Gem's project feels doomed to failure. However, through Tom's darkest secrets, Gem discovers the path she must follow in order to find her father again.
There are some questions we must ask ourselves before entering the world of Imaginaerum. What is most important in life? Can the power of memories protect us during our last moments? Will our imagination help us find the spark of life in the deepest darkness? Can we still find love after bitter forgiveness?
Imaginaerum is an emotional fantasy-adventure powered by the music of Nightwish. The story reminds us of our childhood where the smallest but most precious thing meant everything and losing it would have left an everlasting scar. Now its time to reopen the wound and see what became of it, but above all, where it came from.
The soundtrack for Imaginaerum, will be released on November 9th. Imaginaerum By Nightwish: The Score features 13 grandiose, unreleased re-interpretations of Imaginaerum tracks by Petri Alanko.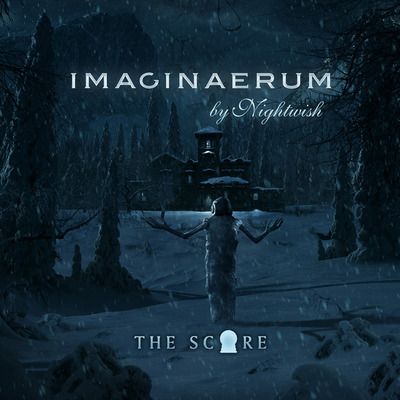 The tracklisting:
'Find Your Story'
'Orphanage Airlines'
'Undertow'
'Spying In The Doorway'
'A Crackling Sphere'
'Sundown'
'Wonderfields'
'Hey Buddy'
'Deeper Down'
'Dare To Enter'
'I Have To Let You Go'
'Heart Lying Still'
'From G To E Minor'
Audio samples can be heard below:
Imaginaerum By Nightwish: The Score is currently available for pre-order via the official Nightwish shop, found here. It will be available via Amazon.com soon.