NIGHTWISH' Tuomas Holopainen To Answer Fan Questions Online Tonight
February 9, 2012, 8 years ago
Tonight (Thursday, February 9th), NIGHTWISH keyboardist/mainman Tuomas Holopainen will be at the Battery Energy Drink Facebook page chat and to answer your questions.
Check out the Battery Energy Drink Facebook page at this location to join the chat.
After the new Nightwish album, Imaginaerum, reached Gold status in Germany, Greece and Finland (multi platinum), the album has also been certified Gold in Switzerland and Slovakia. Imaginaerum has now sold more than 1,000,000 albums in Germany.
In the US, Imaginaerum charted at #27 on The Billboard 200 chart. The band's previous CD, 2007's Dark Passion Play, landed at #84.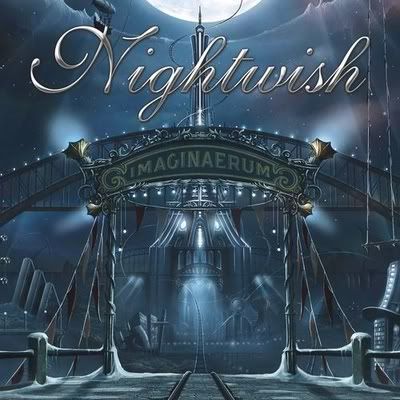 The new, second single from the album will be the rocking track, 'The Crow, The Owl And The Dove', which will be released on March 2nd. Along with the title song, you will also get a previously unreleased song, 'The Heart Asks Pleasure First' (theme from movie The Piano). You will find the song in two different versions, including an instrumental.
'The Crow, The Owl And The Dove' is featured in three versions: radio-edit, album version and instrumental.
You can order the single on CD, or as a vinyl in clear or blue colour, here.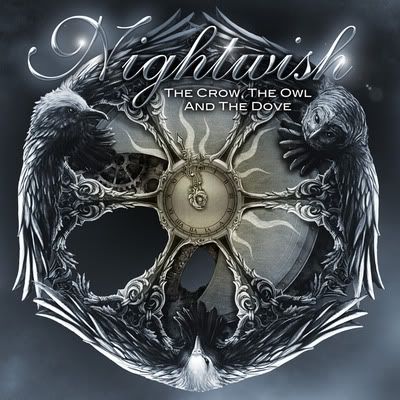 Do you want to listen to 'The Crow, The Owl And The Dove' plus the hit single 'Storytime' in their entirety while reading the according lyrics? Check out Nightwish's whole discography, biography, tour dates, news, info on the new album Imaginaerum and be able to purchase any album or merch directly on your smartphone.
All you have to do is bookmark this link on the home screen of your smartphone and you'll be able to access it over and over again like a usual mobile app. And the best of all, it's for free! It works also with "normal" browser.
In live news, Nightwish's next show is March 2nd in Joensuu, Finland with support from POISONBLACK. The band's complete tour itinerary can be accessed at this location.