NO SKY TODAY - First Show And Video Shoot Announced For Columbus, OH
April 24, 2011, 6 years ago
NO SKY TODAY - the San Diego-based band featuring Wayne Findlay (M.S.G./SLAVIOR) on guitars/keyboards, Paul Jones (ROBOT LORDS OF TOKYO) on vocals, Kelli Garni (QUIET RIOT) on bass, Scotty Phillips (WASTED) on drums and Kelle Rhoads (Randy's Brother) on piano - have issued the following announcement:
"No Sky Today is proud to announce our first show date and video shoot. We will headline the Futbol Rocks Spring Fest 2011 with the HUDSON STREET HOOLIGANS on Sunday, May 15th at the 343 Front Street Club in Columbus, Ohio. C'mon down, bring your friends, and rock your ass off! Come be a part of our celebration and video!
No Sky Today CDs and tons of killer merchandise will be on hand, some of it limited addition to this event only. Please check back for ticket info, lodging locations and all things NST."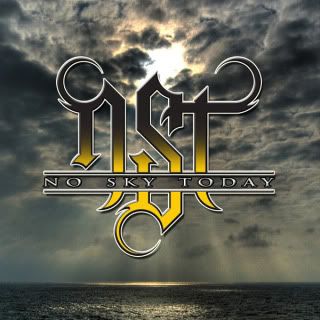 The band recently released their self-titled debut album digitally. The tracklisting is as follows:
'No Sky Today'
'She's On Fire'
'Final Hour'
'Heavy Is The Debt'
'Another Goodbye'
'Escape'
'Break Up'
'Intermezzo'
'Real Life'
'Into The Sun'
'Pieces'
'Grinder'
For information on the band, audio samples, and to purchase the self-titled No Sky Today debut go to this location.