OBSESSION - Lay Down The Law
December 9, 2012, 2 years ago
By Carl Begai In the metal biz for 30 years now, vocalist Michael Vescera can lay claim to singing for greats like LOUDNESS, Yngwie Malmsteen, Roland Grapow (ex-HELLOWEEN) and Joe Stump (REIGN OF TERROR), has established himself as a dependable session player and producer, has released five solo albums (four under the MVP moniker), and is now the frontman of the hugely successful ANIMETAL USA project out of Japan featuring Chris Impellitteri (guitars), Rudy Sarzo (bass) and Jon Dette (drums). OBSESSION is the band that put him on the map, however, and folks that were into the first three records – Marshall Law ('84), Scarred For Life ('86) and Methods Of Madness ('87) – have often wondered to some degree if Vescera would ever go back to his cult-favourite roots. A decent attempt at an Obsession comeback was made in 2006 with Carnival Of Lies, but a presumed lack of interest in the album and Vescera's busy schedule put the band's future activities on hold indefinitely. Oddly enough, during one of the busiest times in his career he managed to hammer out Order Of Chaos, an Obsession album worthy of the early days and the fans that have stuck around this long.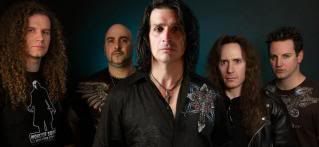 Vescera and myself have been discussing for years the possibility of when – not if – a new Obsession record might see the light of day. It came down to having the time to piece together and record all the song ideas brought to the table. "It's always in the back of your mind that you want to get it done, but the Animetal thing pulled me away from it," he concedes. "Even when I was on the road, the guys were working on the Obsession record. It was tough. We were talking about it, and we agreed it would be nice to just be able to go into the studio for a couple months and make a record from beginning to end. We were really psyched about doing the new record, though, because we knew it was going to be cool. The guys are all great, but of course they were scratching their heads asking 'Hey, when's this thing going to be done?' (laughs)." "Order Of Chaos was finished in January 2012. I finished it before went out to California to do the Animetal single 'Rock Lee'. The label (Inner Wound) wanted to wait until towards the end of the year to release it. It looks like the label manager made the right decision, but it's been done for a while. I'm glad it's finally out." It turns out that Vescera is the only remaining original member of Obsession, yet the new album is a solid echo of the band's early works. It's a similar situation to guitarist Jeff Waters and ANNIHILATOR in that Vescera embodies the band's sound and spirit. Without him everything stops dead. "I'm the only one left. Jay (Mezias/drums) left shortly after Carnival. We did a bunch of shows, but he ended up meeting a girl and getting married. I'm still in touch with him, but we were at a point where we had to make a move. When you hear the drums on the new record, you can hear that BJ (Zampa) did great. These guys are all from Connecticut and they were really familiar with Obsession because we were like local heroes or something (laughs). They kind of just get it. They've been working with me for a while (since 2004), they're real metal fans, and they understand what Obsession is all about. That makes things a lot easier." "Obsession has its own sound, its own style, and I just fall right into it. It's not like I force it; it all happens naturally. It's such a big part of my life, so when people come to me raving about the new album saying 'It sounds like the old Obsession!' I'm happy because that's what I do." Click
here
for the complete story.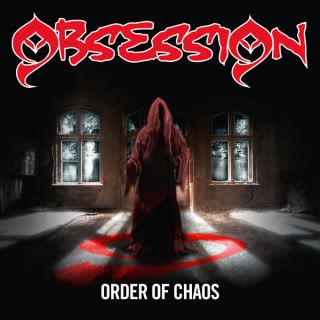 Obsession released Order Of Chaos on October 3rd in Europe and October 9th in North America through Inner Wound Recordings, and on September 19th in Japan through Spiritual Beast. The tracklisting is as follows: 'Order Of Chaos' 'Twist Of The Knife' 'Forbidden Desire' 'When The Smoke Clears' 'License To Kill' 'Wages Of Sin' 'Cold Day In Hell' 'Act Of God' 'Mercy Killing' 'Dark Shadows' The Japanese edition of the album features the exclusive bonus track, 'The Damned'. Vescera commented on Order Of Chaos in an earlier interview with BW&BK: "It's a cross between Carnival Of Lies and the early Obsession stuff. I think it's geared more towards the older sound, the straightforward metal like the Marshall Law album ('84), but you can hear some of the Carnival sound in there, too." Check out BraveWords.com's review of Order Of Chaos at
this location
. The track 'Wages Of Sin' is streaming below along with an album teaser: