One-Of-A-Kind BEATLES LPs Discovered
October 27, 2009, 10 years ago
What's inside that storage carton in the back corner of your crawl space? Imagine if it was a one-of-a-kind original pressing of a BEATLES record. Now imagine if there were four of them.
You don't have to be a music expert to know that this is a momentous discovery. But Akim Boldireff and Aaron Keele ARE music experts – known as The Record Guys (www.therecordguys.com) across the world – and they uncovered this singular stash earlier this year.
"I knew right away when I saw these that they were special," says Boldireff.
These items were obtained from a former Capitol Records record-pressing plant employee, who worked for the company from the late 1970s until the mid 1980s. He had access to the music, the machines and the brilliantly coloured vinyl discs. When his shift was over, he'd sometimes experiment, testing techniques of mixing colour and creating patterns. Thankfully, his favourite band was The Beatles, and he took the opportunity to create what are now totally unique in the world of Beatles collectibles.
Among the items is a breathtaking electric-blue vinyl disc with The Beatles "Revolver" side A pressed on one side and John Lennon's solo debut album "Plastic Ono Band" side B on the flipside. Another gem is a pressing of the seminal "Sgt. Pepper's Lonely Hearts Club Band" album done on a stunning blue marble vinyl.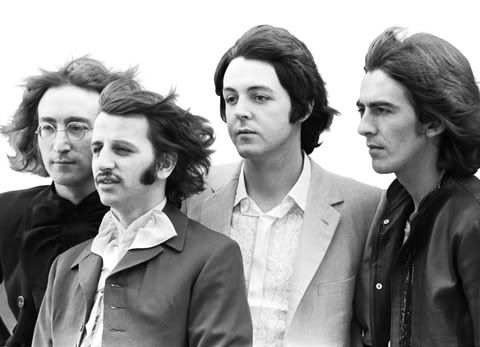 "And," he adds, "there are no other copies anywhere in the world. These are the only known copies."

This remarkable collection isn't just rare – it's so exceptional the experts hesitate to even place a monetary value on it.
You can also view the collection and read about it on Boldireff and Keele's website.
The top items in the one-of-a-kind Beatles rarities collection discovered by The Record Guys:
Side 1 - Beatles Revolver Side A (ST-2576)
Side 2 - Plastic Ono Band Side B (SW-3372)
Blue vinyl - both sides have '67-'70 labels
Beatles - Sgt. Pepper's (SEAV 11840) on blue swirl vinyl
Beatles - Love Songs (SEBX 11844) on gold splatter/splash vinyl (2nd LP black)
Beatles - '67-'70 (SEBX 3-11343) on blue swirl vinyl (2nd LP black)
Beatles - Rubber Soul (ST 2442) - one-sided mother record