OPETH's Mikael Åkerfeldt Explains The Sound Of Heritage; Tribute Song To RONNIE JAMES DIO, WEATHER REPORT Guest Appearance
June 16, 2011, 7 years ago
To ease the pain of having to wait over three full months (!) to hear the new album from Swedish progressive metallers OPETH called Heritage (due out on September 20th via Roadrunner Records), BraveWords.com caught up with leader/prog-metal visionary Mikael Åkerfeldt this week for a quick overview of the band's next magnum opus!
"We recorded 12 songs, where ten are on the album," says the frontman. "Two songs are being saved for the special edition. So there's ten songs and Per (Wiberg; former keyboardist) is still on the album even though he isn't in the band anymore. He's playing keyboards on the entire album. I'm plating keyboards too. We also have new keyboardist Joakim Svalberg (YNGWIE MALMSTEEN, GLENN HUGHES) who is going to tour with us. He's not a member yet. We just did the first show with him (at the Bonnaroo Music And Arts Festival in Manchester, Tennessee) a few days ago. He's also on the album playing the opening number ('Heritage'). The songs are all over the place. I'd like to think that all of the songs have their own identity so to speak. One song is a little tribute to RONNIE JAMES DIO (called 'Slither') and it's a kind of gimmicky sounding song, tongue-in-cheek. The working title of that song was called 'Kill The Queen'. It's done as a tribute to him because we love him so much. The other songs move from folk music to prog-rock to jazz, crossed with PINK FLOYD and fusion like HERBIE HANCOCK or WEATHER REPORT. We actually have the (former) drummer/percussion player from Weather Report on the album - Alex Acuña (ELVIS PRESLEY, PETER GABRIEL, CARLOS SANTANA). We also have a Swedish fusion flutist who is playing a flute solo to a doomy riff. It's all over the place and a fun listen. It's really challenging and I don't think it's boring. It's very complex with a beautiful mix and a beautiful master. It was mixed by Steven Wilson (PORCUPINE TREE) and myself and mastered by a guy by the name of Peter MEW at Abbey Road Studios in London who has engineered many, many obscure records that I've collected over the years. It was recorded at an old, vintage studio in Stockholm called Atlantis studios, which used to be a record label called Metronome. It's where ABBA did all their albums pretty much. So back to these songs, I don't know how to explain what they sound like. They are all over the place. And one song is not representative of the whole album."
Stay tuned to more of BraveWords.com's chat with Mikael Åkerfeldt in the coming days.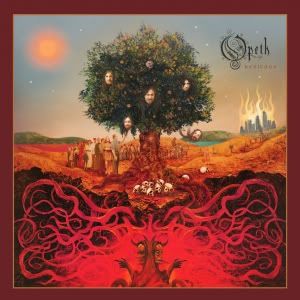 The tracklisting for Heritage is as follows:
'Heritage'
'The Devil's Orchard'
'I Feel the Dark'
'Slither'
'Nepenthe'
'Haxprocess'
'Famine'
'The Lines in My Hand'
'Folklore'
'Marrow of the Earth'
The first single and video from Heritage will be the song 'The Devil's Orchard'. The album - featuring artwork by longtime collaborator Travis Smith - will be released in several configurations that will certainly incite the interest of Opeth's legion of fans, known for their passion for collecting and collectibles. The album will be released as a standard version; as a special edition loaded with extras; as a box set exclusive to the Roadrunner and the bands own official Omerch webstore; and as a double LP. There is something for every Opeth fan, thanks to this expansive variety of options.
Opeth are taking part in both on Heavy T.O. on Saturday, July 23rd and Heavy MTL on Sunday, July 24th.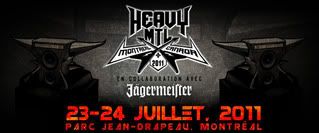 Further details below: