PEARL JAM's Mike McCready To Resurrect MAD SEASON?
April 27, 2012, 5 years ago
According to Rockcellarmagazine.com, it appears PEARL JAM guitarist Mike McCready is ready to resurrect MAD SEASON - the band that originally featured late ALICE IN CHAINS vocalist Layne Staley, drummer Barrett Martin from SCREAMING TREES and bassist John Baker Saunders of THE WALKABOUTS (Screaming Trees vocalist Mark Lanegan appeared as well). Mad Season released only one album, 1995's Above.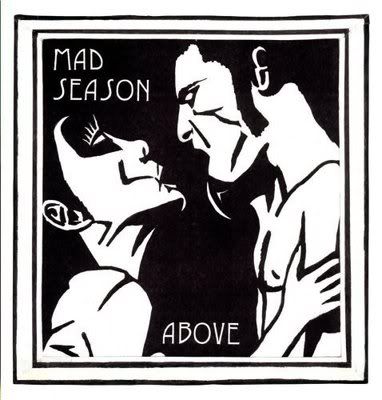 In an interview with The Weekly Feed, McCready revealed the news: "The thing that happened was, we were trying to do another record, but it just didn't work, Layne went off and did Alice In Chains and then he died. So, what happened was, I had to change the band name to DISINFORMATION. From the Disinformation sessions there are probably twelve songs, and out of that, probably eight that are pretty great. They need to be edited, but they're all music, so we're trying to find singers that are up to the caliber of Layne to do justice to it."
The chat can be heard below: