PROJECT TERROR - New Song Streaming
September 2, 2012, 5 years ago
PROJECT TERROR, the band featuring ex-VICIOUS RUMORS frontman Ronnie Stixx, have released the new song 'Conquistador' from their upcoming debut album called Absolute Power, which will be released through Pure Steel Records later this year.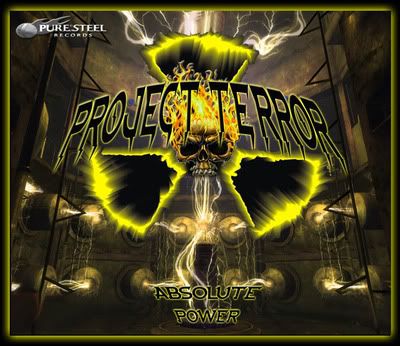 Absolute Power tracklisting:
'Day Of The Jackal'
'Take To The Sky'
'Absolute Power'
'Killing Machine'
'Conquistador'
'Breaking The Spell'
'Metal Heart'
'The Mirrror'
Project Terror announced last week that CRIMSON GLORY guitarist Ben Jackson will join the band for their upcoming appearance at the South Texas Rock Fest.
Says Stixx: "Ben has joined forces with us and we are very excited to have on broad with us we are looking forward to sharing the stage with at this year's South Texas Rock Fest, scheduled for Saturday, October 13th at Sunken Gardens in San Antonio, Texas."
The band's line-up is rounded off by bassist Joseph Benjamin and drummer Mark Reyes.