QUIET RIOT - Reason Behind Mark Huff's Dismissal "A Private Matter"
January 12, 2012, 5 years ago
Further to today's earlier news that QUIET RIOT parted company with vocalist Mark Huff, and replaced him with ex-MONTROSE vocalist Keith St. John, drummer Frankie Banali contacted BraveWords.com with the following statement: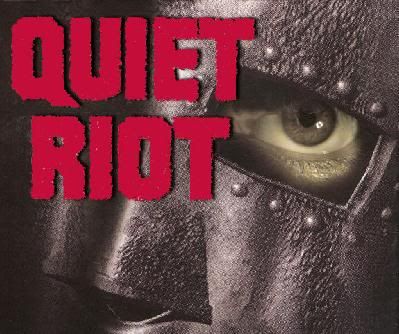 "With regards to Mark Huff: My policy has always been not to air out the dirty laundry in public. That policy remains the same even in light of those who chose to make accusations. The fact is that Mr. Huff's medical condition had nothing to do with the decision that was made though it is unfortunate that it comes at such a time. His wife assured me that Mark would be home this week, and as legal protocol dictated, a certified letter was sent informing Mark of the decision that was made and why it was made. This was days ago. The content of that letter is a private matter unless Mr. Huff decides to make the reason for his dismissal made public which I believe would be counterproductive for him. I will not go tit for tat with this issue. If certain persons wish to villainies me, that is their prerogative."
Quiet Riot has the following shows booked:
February
1 - B B King's - New York, NY
3 - The Bergen Performing Arts Center - Englewood, NJ
4 - The Rock Junction - West Greenwich, RI