RAZOR Guitar Legend Dave Carlo Diagnosed With Oral Cancer
June 15, 2012, 8 years ago
According to a note sent to BraveWords.com earlier this week, on April 19th RAZOR guitar legend Dave Carlo was diagnosed with Stage 2 oral cancer. He is currently undergoing radiation treatment and is said to be in "great spirits."
Carlo is considered one of the innovators of speed metal where his intense riffing is found on such Razor classics as the first two albums which were released in 1985: Executioner's Song and Evil Invaders.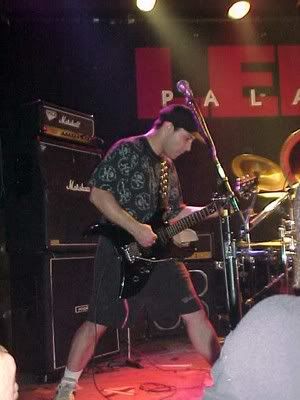 Razor are working on a new album and continue to put together a career-encompassing DVD.
Razor 2012 is:
Dave Carlo: guitar
Bob Reid: vocals
Rob Mills: drums
Mike Campagnolo: bass