REVERENCE Working On New Material
May 14, 2013, 4 years ago
Guitarist Bryan Holland from Detroit, Michigan-based power metal band REVERENCE talks about the band's next release, this year's European and US tours and more:
"We're working on new songs for our follow up release from When Darkness Calls this spring and summer, we already have some working titles, though we are still in progress and may be subject to change but so far we have the titles 'Man and Machine', 'My Evil Ways', 'NeedlesEye', 'Bury Your Dead' and hopefully we will be ready to go to the studio around November/December this year."
Reverence's latest CD, When Darkness Calls, came out last May via Razar Ice Records. The cover artwork was created by Jobert Mello of Sledgehammer Graphix.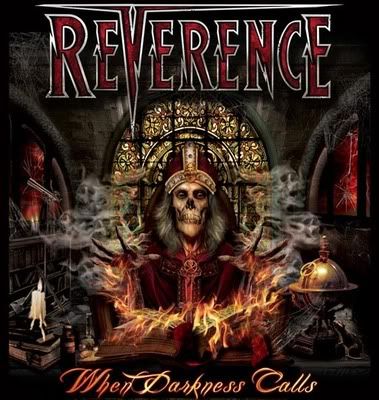 Reverence also features vocalist Todd Michael Hall (JACK STARR'S BURNING STARR, HARLET), drummer Steve "Dr. Killdrums" Wacholz (SAVATAGE, CRIMSON GLORY), bassist Ned Meloni (Jack Starr's Burning Star, FUNNY MONEY) and guitarist Pete Rossi.
More on Reverence at this location.