RICHARD CHRISTY Talks New CHARRED Album, Hangin' With Lars On Howard Stern, Pumpkin Beer And Halloween Fetishes!
January 18, 2012, 7 years ago
By Mitch Lafon
For metal fans, he's known as the former drummer of DEATH and ICED EARTH, but for your average radio listener Richard Christy is a cast member of the Howard Stern Radio Show. With the most successful radio show as his backdrop, Christy launched CHARRED WALLS OF THE DAMNED (a name he chose from a funny phone call he made for the show). The band's eponymous album released in 2010 achieved modest success and 2011's Cold Winds On Timeless Days expanded the band's repertoire. Richard called in to BraveWords.com to talk about the band's second album and to gaze into the future.
BraveWords.com: Let's look back at 2011. The band released Cold Winds On A Timeless Day. Given your full time 'day job', how did the album come together?
Richard Christy: "We did a tour in 2010 that was really amazing and that helped us gel together. We became tighter as a band. I started writing the album as soon as we were mixing the first one. I didn't take any time between albums because I was really inspired by the first album and how well it turned out. I was itching to get back in the studio right away. I also didn't want to take too long in between albums because we don't get to tour a lot. So, we have to keep the momentum going by putting out another album not too long after the first one."
BraveWords.com: With Death and Iced Earth you were 'just the drummer'.
Christy: "I did have a say as far as the drums parts, but I didn't really write much, if any, music at all in those bands."
BraveWords.com: You're the leader in Charred Walls Of The Damned. Is it different being in a band where the responsibility falls solely on you?
Christy: "It's a lot different because when I was in Death and Iced Earth - all I had to think about was whether my drums parts were good or not, but with Charred Walls Of The Damned I have to think about everything. I'm thinking about drums, guitars, bass, vocals, keyboards and so I have to look at the songs as more of a whole. It makes me play the drums a different way because I'm thinking about how they're going to fit with the guitar parts that I'm writing. I'm thinking about more the song than the drumming, but there are songs like 'Forever Marching On' that were really written around the drums. It's a flashy drumming song, but as the guy who writes all the music; it is a lot different to think about the songs as a whole and to see how the drums are going to fit."
BraveWords.com: Because of your job with The Howard Stern Show, you don't get to tour or be in the studio as often. Is Charred Walls Of The Damned simply a fun project to do for a couple of years or is this really a band with a longer vision/future?
Christy: "I'm having a blast doing it and the response has been really amazing, so I really want to make this long term. Who knows what will happen ten years down the road? Maybe I'll have plenty of time to tour then. Even though we don't get to tour that much, I love making the albums and we'll do shows when we can. We did a two week tour last year that was really amazing. This band works out perfectly for all of us because Jason (Suecof, guitar) is really busy, Tim ("Ripper" Owens, vocals) is really busy with all his bands and Steve (DiGiorgio, bass) has a family and a job. This band is perfect for me and the other guys, but you never know maybe some day we'll have more time to tour and to make it a big thing."
BraveWords.com: Musically, the second album covered a lot of ground. Certain songs have progressive feel, some a classic rock vibe while others are more of that 'meat and potatoes' metal. How do you view the album musically?
Christy: "I love the way you described it. I think that's perfect. It's a taste of everything because I listen to everything. Our music comes from all the influences that I have and the influences that the band members have. It's a combination of different kinds of metal and I like that. When people ask me to describe what kind of metal Charred Walls Of The Damned is; I just say 'heavy metal'. There's everything in there. There's death metal parts. There's black metal riffs. There's blast beats. There's melodic metal vocals and progressive technical parts. I listen to everything from WATCHTOWER to CINDERELLA. It's all over the place. I love IMMORTAL, MALEVOLENT CREATION, DISMEMBER, IRON MAIDEN, RIOT, GAMMA RAY... I listen to everything. It all gets thrown in there and I'm not thinking (as I'm writing), 'ok - this is the progressive song and this is the death metal song'. It just comes out that way."
BraveWords.com: Not too long ago, on The Howard Stern Show, you got to meet a hero of yours - METALLICA'S Lars Ulrich. How was that?
Christy: "It was awesome. He was super cool. He was on the Stern show the day before the Big 4 show in New York City. Howard brought me in to talk to him because he knows I'm a huge Metallica fan and I never had the pleasure of meeting Lars. Lars invited me to sit next to him on the couch during his interview and it was surreal - just really really cool. We have mutual friends like (Metal Blade's) Brian Slagel and it was cool to bring him up on the air. Lars talked about how big of a part that Brian has played in their career. Brian is a metal legend and a good friend of mine."
BraveWords.com: He created Metal Blade and it's one of the biggest metal labels.
Christy: "They've been around thirty years now and going stronger than ever. It's an honor, for me, to be on that label. I'm a massive fan of a lot of the Metal Blade bands like: CANNIBAL CORPSE, GWAR, KING DIAMOND,  and especially (one of my all-time favorites) AMON AMARTH. To be part of that family is amazing."
BraveWords.com: What's next for Charred Walls Of The Damned?
Christy: "We want to get back out on the road. For the spring/summer, we're in talks to do some festivals. Our tour in 2010 was a blast. We had a great time and the shows were phenomenal. We're also going to be releasing an official video for the song 'Zerospan'. The directors were Mike Schiff (he did Charred Walls' 'Ghost Town' video) and Sean McEwan (he directed the film, Albino Farm). It'll be like a mini five minute horror movie and it'll blow people away."
BraveWords.com: It'll be like 'Thriller', but to metal music.
Christy: "Exactly, but with a lot less dancing."
BraveWords.com: It might be horrifying to see the band dance...
Christy: "If you saw me dance that would be pretty horrifying."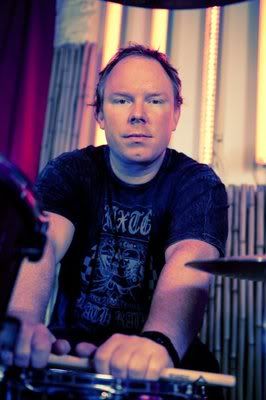 BraveWords.com: Have you started work on a third album?
Christy: "I've already started writing the third album. The material is coming fast and furious. Just hearing the response from fans (over the second album) was very inspiring. When I go see a concert like the Big 4, I have to come home and write riffs. All this stuff inspires me, so I've already written a bunch of songs for the new album, but it'll probably be 2013 before we put out another album. We're concentrating on doing videos and touring for this album (Cold Winds On Timeless Days) this year."
BraveWords.com: Is Charred Walls a 'Richard Christy project' or is it really a band? Could the next album have a new singer or guitar player?
Christy: "This is definitely a band and I always want it to be these four guys.  They are amazing musicians and good friends of mine. We're really busy guys and it's good that we all have our own things going on because then you don't have one guy waiting around for the rest of the guys. It works out best (since the guys have other jobs) that I write the music, the lyrics and demo it all, but once we get into the studio - we all discuss the songs and demos I've recorded. Everybody starts putting in their ideas and it's definitely a band collaboration. It's not just me telling everybody what to play. Everybody has a say in what they play. It's a band and I want it to continue being these four guys. We have a great chemistry and our own unique sound."
BraveWords.com: But traditionally bands tour together. They gel on the road. They get together and make an album. It seems more difficult for Charred Walls. Do you find it harder to gel?"
Christy: "The latest album is very raw. People have said it's like going to see a band play live and I love that. I love that there's a raw edge. I love that there's a very live sound to it. Everybody in this band is so very professional and they came into the studio so prepared that we just nailed it. There's no drama in the studio. Tim, Jason and Steve have been doing this so long and we have a great chemistry. Steve and I have played together since '97. I've been in bands with Tim (he joined Iced Earth in 2003). Jason and I have been writing music and jamming together since 1999. We've been together long enough to have a great chemistry even though we're not always touring or practicing five nights a week. Once we all get together it just gels right away. Unless you're touring twelve months a year, it's really hard to make a living and I think a lot of bands are in a situation that they have their jobs and get together to do an album. Unfortunately, I've never been able to do music full time and make it a career. That would be great, but it's a really hard thing to do. Luckily now, Tim, Steve, Jason and I have good jobs that can pay the bills and we can do the music thing for fun and for the passion of it."
BraveWords.com: There's no denying that you are a talented drummer, but yet you're that 'back-up quarterback' that never gets in the game. Why did Lars not want to meet you? What went wrong?
Christy: "I don't know. It's hard to say. There are drummers that are a million times better than me that only a handful of people know, but that doesn't take anything away from them. I've never been into the mainstream kind of music and I've always been into more underground stuff, but that's fine. I do it for the passion not to make money or be famous. The reason I'm doing Charred Walls Of The Damned is because I love it not because I have to do it. It's not to have a #1 single on Billboard. I just love doing it and I love that there are people out there who enjoy listening to it. You can tell when bands are only doing it for the money. There's no soul to it. It's all about doing what you love and what you feel in your heart. If that doesn't get you recognition then that doesn't matter."
BraveWords.com: Was it hard leaving Iced Earth?
Christy: "Yeah. It was probably the hardest decision I've ever had to make. I love Iced Earth and I still listen to Iced Earth. I've been a fan since the early '90s and they've always been one of my favorite bands. It was a blast touring with them and playing on their albums. When I left, it was to try out for the job with The Howard Stern Show and I didn't have the job yet. I had to leave Iced Earth for the opportunity to tryout for a job on The Howard Stern Show. So, it was very scary. I was leaving a band that I loved for a job that I didn't even know that I was going to get, but if I didn't at least tryout for the job with Howard Stern, I'd always be wondering what would have happened and I didn't want to have that guilt for the rest of my life."
BraveWords.com: Did you, at least, have a plan B if the Stern job had not worked out? 'I'm going to join Anthrax...'
Christy: "No. I would have gone back to Florida and continued being an electrician. I was an electrician from the age of eighteen to thirty when I joined The Howard Stern Show. When I wasn't on tour or recording with any of the bands that I was in; my day job was electrician. That was my only back-up plan. It's a thing that a lot of older people say, but make sure you have a back-up plan especially in the music business. Try to have some kind of career in mind if the music thing doesn't work out. It's tough and that's why I was an electrician the whole time I was playing in bands."
BraveWords.com: Can you imagine what your life would be like today if you hadn't gotten the job on The Howard Stern Show?
Christy: "I'd be living in a storage unit in Orlando, Florida sweating my butt off."
BraveWords.com: A little off topic, but you mention or Tweet often about your weight loss. You've lost an incredible amount of weight in the last year.
Christy: "I have to thank comedian Sarah Silverman for that. She mentioned on The Howard Stern Show that she was using a weight loss app for the iPhone called LoseIt!, so I decided to give it a try. It's an app that keeps track of calories and I started using it about a year and a half ago. I stuck with it, eating about 1600 calories a day and also working out six days a week. I've lost around 60 pounds since then and I feel so much better. I'm back to the weight that I was at for the first twenty-five years of my life. I've been overweight for the past twelve years and it feels great to be back to my natural weight. It's not a diet. I just changed the way I eat and I've started exercising a lot more, and the best thing about it all is that I didn't have to stop drinking beer! I maintain my weight, I'm around 170 pounds now, and since I run up to 9 miles a day, I'm able to drink some of my favorite high calorie beers like Southern Tier Pumking (without all the guilt). My drumming and stamina improved greatly from the weight loss too."
BraveWords.com: Another thing you Tweet often about is Halloween, pumpkin beer, and haunted houses. Where does your Halloween obsession come from?
Christy: "I've always love the holiday (since I was four/five years old). I remember dressing up as Spiderman in kindergarten. It was the most fun day I can remember having. I remember being a little kid and thinking 'you get candy and you get to dress up as a creature'. That's the greatest thing ever. I've loved horror movies since I was a little kid. It's just something I've always loved; you know the dark side of things. I'm also fascinated by cemeteries and horror film soundtracks. When I was eight years old, my uncle Herbie had a Halloween party where he played Evil Dead and he took us all out to this haunted house in Kansas. There was a hay ride too and people were jumping out from under bridges and the ditch at us. It was the coolest thing ever. I was excited every Halloween and now, as an adult, I get to travel and do things like Halloween Horror Nights at Universal Studios, but even more I love King Diamond. In September/October, I listen to a different Kind Diamond album every day of those two months. King Diamond is the perfect Halloween metal music. I just love it. I love that time of year."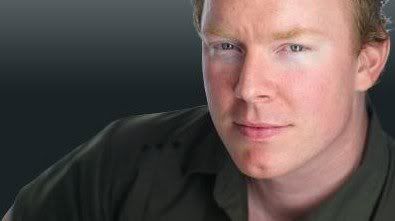 BraveWords.com: MERCYFUL FATE as well?
Christy: "I love Mercyful Fate, but mostly King Diamond because his albums mostly deal with ghosts and a lot of them are the concept album type thing. I discovered King Diamond first. I heard Abigail when I was thirteen years old. I love Mercyful Fate, but around Halloween it's King Diamond. The albums Fatal Portrait, "Them", Conspiracy, Abigail and The Eye; those are my favorites, but I do think that the theme for John Carpenter's Halloween movie is the most brilliant piece of music ever written."
BraveWords.com: If given the opportunity, would you like to try to write the soundtrack music for a horror movie?
Christy: "I would definitely be up for that. It's a lot of work, but I would totally love to try doing something like that. My friend Steve Jablonsky has written some amazing horror movie soundtracks and he did the music for the Transformers movies. I've gotten to go to his studio and it's really amazing and inspiring to see where he works and how he composes (with the big movie screen in front of him). I would love to do something like that one of these days. I would love to do a full horror movie some day."
BraveWords.com: Any more comedy shows?
Christy: "Sal (from the Stern show) and I are looking at doing some shows in the spring, but we'll just have to see. I just don't have anything concrete right now."
BraveWords.com: Do you prefer playing a metal show or doing comedy?
Christy: "They're both enjoyable, but it's scarier doing the comedy show because it's just you and the microphone. With the band, if you drop a stick or screw up people won't notice, but if you forget a joke there is no covering it up. It's a lot more pressure to do comedy, but my first passion is definitely drumming."
For more visit Richardchristy.com.