RIVAL SONS - New Album To Hit US Shores In March; Jimmy Kimmel Live! Appearance Scheduled
February 13, 2013, 4 years ago
Coming on the heels of their success and critical acclaim in the UK, Europe and Canada, United States' own RIVAL SONS have announced their third album Head Down will arrive in stores in the US on March 19 via their new affiliation with Century Media Records. Ahead of the in-store date, the soulful, maximum-blues-infused hard rock band will perform Thursday, March 7 on ABC-TV's Jimmy Kimmel Live! at 11:35pm/10:35pm CT on ABC.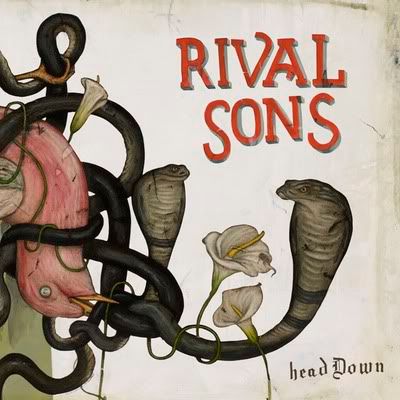 They'll perform 'Keep On Swinging' - the video can be seen below:
On the live front, the band - featuring Jay Buchanan (vocals), Scott Holiday (guitar), Robin Everhart (bass), Mike Miley (drums) - are now in the midst of a headlining Canadian tour after which they have dates set in Chicago (February 18), Des Moines (February 19), Denver (February 21), Las Vegas (February 23) and a confirmed performance at this year's SXSW Music Festival.
For more on Rival, Sons including tour dates visit Rivalsons.com.