SACRED OATH Drummer Kenny Evans Requires Back Surgery; Temporarily Replaced For Fall Tour
August 9, 2011, 7 years ago
Drummer Kenny Evans (pictured below), who has been with SACRED OATH since recording the band's classic debut, A Crystal Vision, in 1987, has suffered a severe injury to his spine and requires surgery. As a result, he will be unable to perform in the fall US tour in October.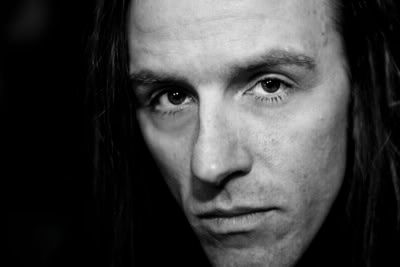 "We're all very worried about him," said bandleader and singer Rob Thorne in an interview with DJ Roger Lotring on 91.7 WHUS in Connecticut last night. "We were hoping he could rehabilitate without surgery, but after the last show we did in New Haven he couldn't walk for almost a week. He's in serious, serious pain."
Evans and Thorne have worked tirelessly the last several years to reestablish Sacred Oath as a contender in the world of heavy metal music, recording and releasing four studio albums and one live album in the past 5 years. Their latest video, 'Meet Your Maker' (see below) recently premiered with MTV networks and the band's last two discs have been top sellers on iTunes.
For the tour, Sacred Oath have hired Chilean drummer Ignacio Orellana (pictured below). Ignacio has been part of many projects and bands such as PIROSAINT, DOWNFIRE and former METAL CHURCH and current PRESTO BALLET singer RONNY MUNROE's solo band and the charity effort Chilean Metal: Relief 2010. He has also been working on a label that promotes South American Metal called Digmetalworld.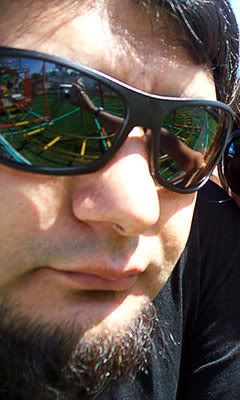 "This is a temporary replacement, and we're all hopeful that Kenny will recover from surgery and be able to record the next Sacred Oath album," said Thorne. "We've been together for so long, I can't imagine an album without him. But Ignacio has been a blessing. He is a fantastic drummer, knows the material, and most importantly, is sensitive to the situation. We're confident the tour will be strong."
A final list of confirmed tour dates in the US has not been released yet but is constantly being updated on the band's official website.
'Meet Your Maker' is the first live-action music video filmed by Sacred Oath since their last video, 'Counting Zeros', premiered on MTV2 Headbangers Ball on Memorial Weekend 2009. Production began on Friday, May 13th on location in the haunted forest on singer Rob Thorne's estate in Connecticut and included aerial fire dancers and a "whole lot of smoke," according to Rob.
"This video was the most fun yet. It was great to work with Kristen (Powers, director) again. I think if I hadn't been a musician I would have loved directing."
Metalizer Records (Germany) released World On Fire on deluxe 2LP double gatefold vinyl with a bonus track and collectible poster in Europe on April 29th.
This edition has been pressed under license from Angel Thorne Music Company and is limited to 600 hand-numbered copies.
"We're very pleased with what Metalizer has put together in this vinyl edition," says singer/guitarist Rob Thorne. "I expect we'll continue this relationship and issue the entire catalog on vinyl over the next couple of years."
Tracklisting:
Side One:
'Sweet Agony'
'Meet Your Maker'
'The King Must Die'
Side Two:
'Sandrider'
'Front Line'
'Face Of Evil'
Side Three:
'Drums Of War'
'Revolution'
'When The War Is Over'
Side Four:
'On Death Row'
'World On Fire'
'Wicked Ways' (vinyl only bonus track)
The last title from Sacred Oath to see a vinyl pressing was their debut, A Crystal Vision, released by Mercenary Records in 1988.