SCAR FOR LIFE Announce New Album Release Date; Debut Video For 'Old Man'
May 17, 2012, 7 years ago
Portugal's SCAR FOR LIFE will release their third album, entitled 3 Minute Silence, on September 10th via Infektion Records.
The new album was recorded in the beginning of 2012 at Pressplay Studio and features new singer Leonel Silva.
The release will also have guests such as: violinist Anne Vitorino d'Almeida, Kari Vähäkuopus (CATAMENIA) and Ged Ryland (ex-TEN).
According to founder and composer Alexandre Santos,"This is by far the most ambitious work to date, exploring a heavier and more melodic side of Scar For Life. Drummer João Colaço (ex-MORE THAN A THOUSAND) stepped in while guitarist Sérgio Faria added new depth on live performances while recording a couple of memorable solos on the new album."
Artwork for the album can be seen below: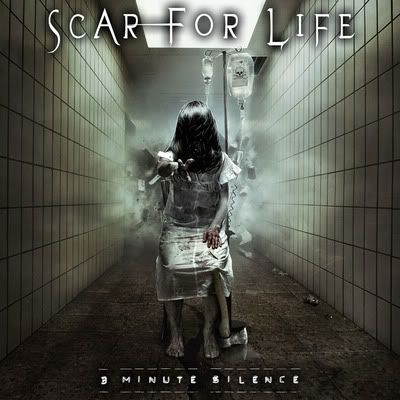 Tracklisting is as follows:
'The Last Crow'
'Metabolic'
'White Shades'
'3 Minutes Silence'
'Burn It All'
'Before The Storm'
'One More Day'
'3 Minutes Silence'
'Old Man'
'The Journey'
'Brave Enough'
The video for the new single 'Old Man' can be seen below: