SCORPIONS - Live CD, Blu-ray Titles Due This Friday
October 12, 2011, 8 years ago
This Friday, October 14th, will see the release of two new live titles from legendary German hard rock legends SCORPIONS.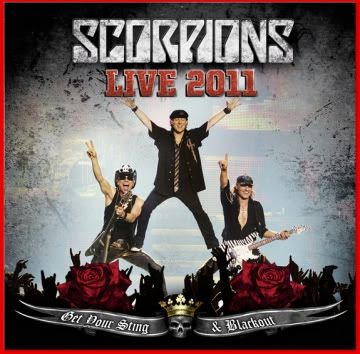 Live In 3D - Get Your Sting & Blackout will be available on Blu-ray disc and on CD. The band recorded this concert as part of their farewell tour, in Saarbrücken on April 15th, 2011, with 11 cameras and 3D Blu Ray DTS HD and 5.1. The band perform their greatest hits, including 'Wind Of Change', 'Blackout', 'Rock You Like A Hurricane', 'Still Loving You', and 'Send Me An Angel'.
CD details here. Blu-ray details here.
Scorpions will be releasing an album of reworked band classics on November 4th via Sony, entitled Comeblack, as a CD and double-vinyl.
Comeblack will include the following tracklisting:
Re-recordings:
'Rhythm Of Love'
'No One Like You'
'The Zoo'
'Rock You Like A Hurricane'
'Blackout'
'Still Loving You'
'Wind Of Change'
Covers:
'Tainted Love' (SOFT CELL)
'Children Of The Revolution' (T. REX)
'Across The Universe' (THE BEATLES)
'Tin Soldier' (SMALL FACES)
'All Day And All Of The Night' (THE KINKS)
'Ruby Tuesday' (THE ROLLING STONES)
The first taste of the album is a re-recorded version of their 1984 classic ballad 'Still Loving You', featuring a duet with French 2009 Pop Idol Winner Amandiner Bourgeois. The track is currently streaming on the website Charts In France at this location. The single will be available for download in France on October 10th at this location.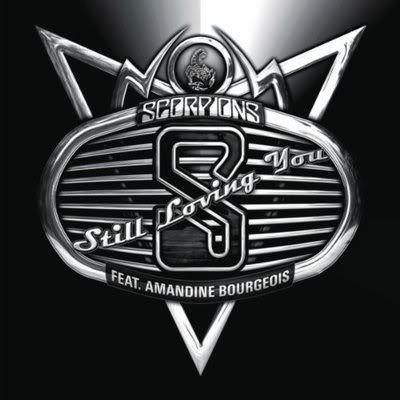 Upcoming Scorpions live dates including a newly announced tour of France are as follows:
November
4 - Geneva, Switzerland - Arena de Genève
11 - Lisbon, Portugal - tba
14 - Lyon, France - Halle Tony Garnier
16 - Toulon, France - Zenith Omega
17 - Toulouse, France - Le Zénith
19 - Bordeaux, France - Patinoire Mériadeck
20 - Montpellier, France - Parc des Expositions
22 - Tours, France - Parc des expositions
23 - Paris, France - Palais Omnisports de Paris Bercy
25 - Rouen, France - Zénith Rouen
26 - Brussels, Belgium- Forest National
April
1 - Saint-Etienne, France - tba
2 - Chambery, France - tba
4 - Caen, France - tba
6 - Rennes, France - tba
7 - Brest, France - tba
9 - Lille, France - tba
10 - Reims, France - tba
12 - Limoges, France - tba
13 - Pau, France - tba
May
28 - Le Mans, France - tba
30 - Clermont-Ferrand, France - tba
June
2 - Nancy, France - tba