SEVENTH WONDER Featuring KAMELOT Vocalist Tommy Karevik Begin Work On New Album - "We Are Really Making Good Progress"
December 3, 2012, 4 years ago
American/German symphonic metal band KAMELOT recently resurfaced with Swedish vocalist Tommy Karevik, the frontman for SEVENTH WONDER, for their new Silverthorn album. The band recently wrapped up the first leg of their European tour, and according to an update Seventh Wonder have started work on their next album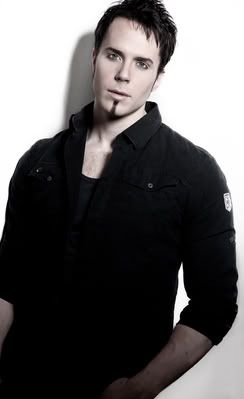 Bassist Andreas Blomqvist: "On November 27th we had a great rehearsal and not only 'cause we finished a new track and were off to a flying start on yet another one, but also because it was the first time Tommy was back in the studio for a while.
It was a great, creative and positive atmosphere as we finished a track by me, started one by Kyrt (keyboardist Andreas Söderin) and Stefan (Norgren/drums) played us a demo of some exciting stuff he was working on. With the addition of these three tracks (although only one is really completed, but still...) we are really making good progress with the new album and we have amassed a lot of great new material.
You know, it is a funny ride, to be part of the making of a Seventh Wonder album because you never really know where it'll take you. I hear lots of familiar stuff, but also I hear us exploring some previously uncharted territories, mostly in terms of moods and feels — which is something I think is a great thing. I personally feel that on the track 'The Great Escape', we allowed ourselves to stretch our legs, figuratively speaking, and try some new extremes in various directions and I believe there will be more of that on this new release.
We have to take care and not to rush things. We owe it to Stefan, and we owe it to Tommy — but most of all we owe it to you out there. I know it has been a long wait and I know we still have a ways to go but I really believe it will make for a better album in the end."
Karevik issued the following statement shortly after it was announced he'd joined Kamelot:
"It is not a secret that I have been in close contact with the Kamelot crew for some time now. I played with them on ProgPower 2010 and I joined them on the European part of the tour in the spring of 2011. I learned a lot from this experience and had a great time together with the guys. Of course, musically, it is a bit different from the Seventh Wonder style, but to me, that is also what makes it interesting and challenging.
Over the past months I have come to love the music and the vibe of the band and when I finally and officially was asked to join as the singer and full-blown member of Kamelot, I was very happy and gladly accepted! This is something I am really proud of and something I am looking forward to making my own. However, I do want to say this... and this is very important to me... I will not leave Seventh Wonder! The Seventh Wonder guys and all of you fantastic and supportive fans out there will not get rid of me so easily! I love you all and you are the reason I got to where I am today! We are already working on some stuff for the next Seventh Wonder album and really can't wait to show it to you all!"

Tommy first appeared as one of the guest singers on Kamelot's very successful 2011 Pandemonium World Tour. Live footage below: