SKINEATER Set Release Date For Dermal Harvest Album
December 11, 2012, 4 years ago
Swedish death metal fiends SKINEATER have set January 28th in Europe, and February 19th in North America as the release dates for their new full-length album, entitled Dermal Harvest via Pulverised Records.
Recorded at various locations, mixed and mastered at Sweden's Studio Underground (CARNAL FORGE, STEEL ATTACK, FLESHCRAWL, NECRODEATH, etc), and with the striking album artwork designed and conceptualised by Mathias Björkbacka, Dermal Harvest is without doubt a world-class audioviolence with sick torturous intent.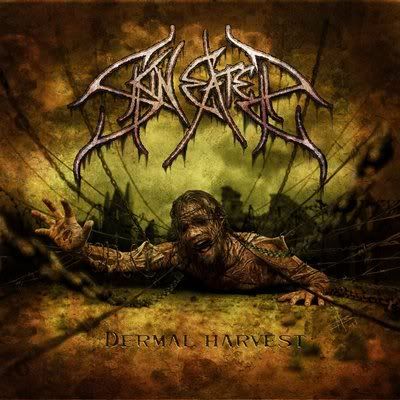 Dermal Harvest tracklisting:
'He Was Murdered'
'Dismantling'
'Your Life Is Mine'
'Made Of Godsick'
'Through The Empire'
'Stab'
'Drifting'
'Thousand Dead Faces'
'Bring Them'
'Solitude Discord'
Check out 'Dismantling' below:
Check out another song, 'Your Life Is Mine' below:
Skineater lineup:
Stefan Westerberg-Bass
Matte Modin-Drums
Håkan Stuvemark-Guitars
Kari Kainulainen-Lead guitar
Jörgen Ström -Vocals
More on Skineater at this location.