SLAVES ON DOPE - Over The Influence Video Trailer Posted
January 26, 2012, 8 years ago
Reformed Montreal rockers SLAVES ON DOPE have posted a video trailer for their forthcoming Over The Influence album. Check it out below:
Slaves On Dope launch the release of Over The Influence with a free show at Foufounes Electriques in Montreal, QC on Wednesday, February 29th. The band will play the entire album, from start to finish, and debut the new video for the track 'Pork Sword'. Special guests include Montreal industrial rock duo, D.O.T.
Slaves On Dope recently signed a worldwide recording deal with THC:Music/Rocket Science Ventures, who will distribute their upcoming album, Over The Influence, in stores February 28th.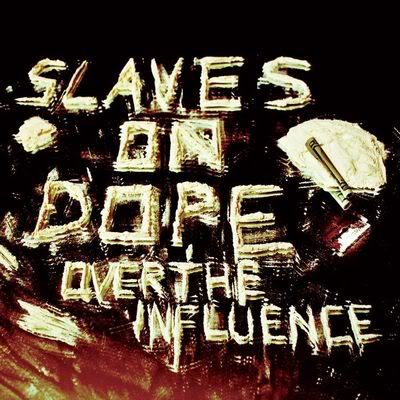 Over The Influence tracklisting:
'No One To Blame'
'Burn The Evidence'
'Cavalry'
'The Jokes On You'
'Hollywood'
'Dear Enemies' (featuring BLIND WITNESS singer Jonathan Cabana)
'The Land Of Make Believe'
'Pork Sword'
'Unraveling'
'Careless Coma'
Slaves On Dope recently recently released their video for the song 'No One To Blame' - check it out below: