SLEEPY HOLLOW Part Ways With Original Drummer
February 24, 2013, 4 years ago
Less than a week after SLEEPY HOLLOW guitarist Rick Craig's announcement that he'd left the band, original drummer and co-founding member Tom Wassman has decided to jump ship as well.
Wassman commented "I regret that the situation has come to this. This was a very tough decision and I wish things could have gone differently but I plan on continuing in the future with new projects. I wish Hollow good luck in their future endeavors."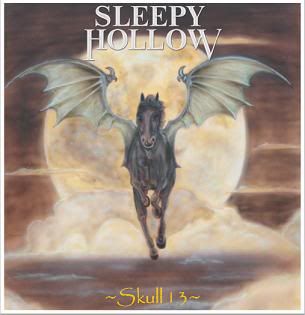 Craig issued the following statement upon his departure: "It is unfortunate that I find myself having to report, that due to artistic differences, I find myself in a position that I must depart from Sleepy Hollow. I wish the remaining members much success for they are all great musicians. A major announcement will be forthcoming in the next week or so detailing the release of my continuing current endeavour that will feature material previously written. Thank you so much to all my friends and fans for all your continued support."
Sleepy Hollow released their latest album, Skull 13, last June. The animated video for the track 'Bleed Steel' produced by independent film-maker David Ward can be viewed below: