SLIPKNOT Confirm Line-Up Of First Ever Knotfest In Iowa; Tickets On Sale This Friday
June 3, 2012, 5 years ago
An update from Ticketmaster indicates that SLIPKNOT is due to launch the inaugural installment of their own Knotfest in Pacific Junction, Iowa on August 17th. The event will take place at the Mid America Motorplex.
Slipknot will headline, and other bands on the bill include DEFTONES, LAMB OF GOD, DETHKLOK, PRONG, SERJ TANKIAN and THE URGE. Tickets go on sale June 8th at 10:00am CDT here.
More event details will be revealed soon.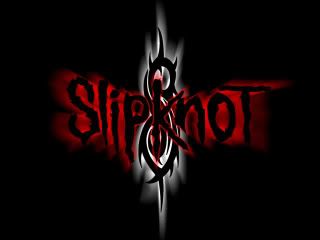 As previously reported, Slipknot have posted a third video trailer for their forthcoming Greatest Hits album, Antennas To Hell, this one featuring late bassist Paul Gray. Check it out below.
Gray died of an accidental drug overdose on May 24th, 2010. Toxicology tests showed a fatal level of morphine and fentanyl, a synthetic morphine substitute, in his blood. Police said there was no evidence of a prescription for either drug. The autopsy also revealed signs of significant heart disease.
Clips featuring DJ Sid Wilson and drummer Joey Jordison are also available.
No details have been revealed with regards to the material due to appear in the package, although there has been some speculation about remixed versions of existing Slipknot songs being included. The album is slated for a July 17th release. Stay tuned.
In a recently released video clip, Slipknot frontman Corey Taylor shares what it's like to don his mask in the following video: