SOLDIERFIELD - 'Leave You In Dirt' Video Posted
November 19, 2012, 4 years ago
North West England's SOLDIERFIELD released their debut EP, Bury The Ones We Love, on October 29th via Metalbox Recordings. The band's new video, for the track 'Leave You In Dirt', can now be seen below:
Soldierfield recently announced the addition of drummer Jeff Singer to the band's ranks. Jeff has 20 years experience touring and recording with the likes of PARADISE LOST, BLAZE, KILL II THIS, CHINA BEACH, and will now be in charge of the heavy weapons both on the band's soon to be announced live shows and on the full-length album due in early 2013.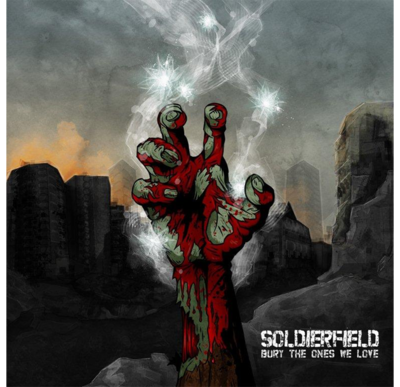 The track 'Feel Alive' can be heard below:
Soldierfield lineup:
Vocals: Leigh Oates (ORDER OF VOICES, RISE TO ADDICTION)
Guitars: Andy Trott
Guitars: Steve Wray (Rise To Addiction, Blaze)
Bass: Simon Priestland
Drums: Jeff Singer (Paradise Lost, Blaze, Kill II This, China Beach)
More on Soldierfield at this location.