SOUTHERN CROSS - Walking The Tightrope
May 17, 2012, 7 years ago
By Carl Begai
Canada boasts a volatile roster of internationally recognized rock and metal artists, and the province of Quebec has been a huge contributor to the country's critical acclaim on the in-distortion-we-trust front. From the legendary VOIVOD and KATAKLYSM on down to fresher blood like THE AGONIST, UNEXPECT, BLACKGUARD, THE PLASMARIFLE and DERELICT, French Canada has given metal fans a feast of diversity, and prog metal bashers SOUTHERN CROSS have added their own (unexpectedly) unique flavor to the mix. The band isn't an untried act, however, boasting eleven years in the trenches and three albums to show for it. The fact they aren't more prominent at this point of their career is a surprose, particularly given their new outing, From Tragedy.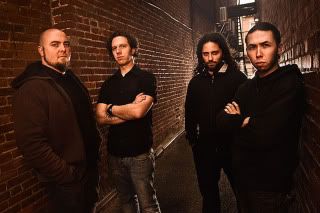 "The progressive direction appeared slowly throughout the songs over the years," says vocalist/ guitarist David Lizotte of Southern Cross' development since Day 1. "Ten years ago, when I was writing a song, I used to take my guitar and shred a riff as fast as I could. That's the way I ended up with some of the songs on our first effort, Rise Above (2006). Then I started working with orchestral arrangement software, which gave me some new ideas, but I was still in the mood of writing fast songs. At that time, I wanted to add some stuffing around plain and harsh guitars. So, Jean-Benoit - our keyboard player back in the day - and I began to work on some more orchestral arrangements. We then came up with songs such as 'Left For Dead' or 'Weak & Sober'. From Tragedy is a logical follow up to Down Below (2009) considering the fact that the writing approach was still almost the same, except that drummer Antoine Guertin (drums) was a new contributing member."
With the French Canadian metal scene being as rich in as it is, it stands to reason that Southern Cross would be a much different animal if they'd come up on the scene in Toronto, Los Angeles, or a cow town in France.
"Toronto gave us RUSH, New York gave us DREAM THEATER, and Charlemagne, of course, gave us Celine Dion. Too bad I never had the guts to reveal our true inspiration until now (laughs). Seriously, as a writer, music turning you upside down as a teenager will inspire you for the rest of your life. These songs are giving you the basics when expressing yourself. In my case, PEARL JAM's 'Jeremy', SOUNDGARDEN's 'Jesus Christ Pose' and STONE TEMPLE PILOTS' 'Dead & Bloated' all unconsciously contributed to guide me through writing, giving Southern Cross this sad, dark but yet powerful and catchy personality. That being said, if we were born elsewhere, we probably would have grown and evolved listening to different bands, and surely would have ended up writing different material. It's hard to say.'
Ironically, in spite of Lizotte being weaned on the upper class of the grunge era, their respective stamps don't figure prominently in Southern Cross's music. Not on From Tragedy, at any rate.
"As a band, we listen to large variety of musical styles, from death metal to grunge and everything between," he explains. "We're more inspired by good melodies and chord progressions than just a style. We focus on writing something new for every song and ultimately, we try not to repeat ourselves. Prog metal is what links us all together, besides our strong friendship. Jim Matheos (FATES WARNING) and John Petrucci (Dream Theater), they're still my greatest inspirations up to now."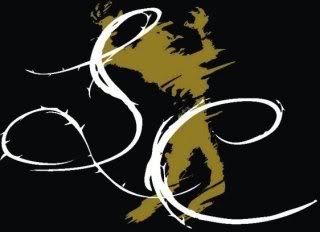 Perhaps the most enjoyable aspect of From Tragedy is that even though elements of Dream Theater exist in the band's sound – the go-to crutch for most young prog metal acts for the past 20 years – Southern Cross have a song-based approach much more in tune with artists like COMMUNIC, AYREON, GALACTIC COWBOYS and PAIN OF SALVATION. It's a sound the band comes by honestly rather than via a How To handbook.
"I prefer the melodic segments of Dream Theater songs rather than highly virtuoso parts," admits Lizotte. "That's why I love Ayreon, Fates Warning, PORCUPINE TREE and Pain Of Salvation. There's not a day without listening to at least one Pain Of Salvation song. I'm currently listening to 'Linoleum', by the way. There's no instrumental part in that song, the vocals guide everything else. The song progression is majestic. Did I answer the question? Let's say the formal answer is, it's mainly unintentional."
"Every song has its own artistic approach and everyone contributes in that unique writing process," he continues. "'Poetry' and 'Carousel' started with a piano seed Jean Benoit (Lemire/keyboards) gave me. The rest just flew by in a couple of minutes for a raw draft. 'Between The Lines' started with a chord progression in C# with open G# and C# strings, it then remained unfinished and instrumental until the very end. I had the melodies in mind for almost a year without finding any words to put on these lines. 'Invisible Roads' was a small part in another ten-minute song, it ended up to be a song itself. Every song has its own personal history, they are all interesting but they also differs a lot. The songs are their own musical director; they know when they are ready."

As for the initial feedback to From Tragedy, the buzz is building slowly but surely for better rather than worse.
"Our parents loved it; very important!" Lizotte deadpans. "Reviews are very good up to now. Some didn't like the album, but we thank them anyway for talking about it. The best way for us to promote the album is having reviews on the web, and we welcome every reviewer to contact us for a promotional copy of the album. As for the fans, we've had very good feedback so far. Some have already put us on their Top 2012 lists (laughs)."
For the future, Lizotte and his bandmates hope to nail down that elusive record deal and finally bring their art to the world via the stage.
"Of course the main goal is to find a label that loves our music and suits our needs as a band, with good distribution and promotional networks, and then a booking agent to support touring. We did a lot of door-knocking prior to releasing From Tragedy, without success, but we're still working on some collaborations. The songs we write don't fit in for most record companies on metal scene. For now, we're just trying to write even better new material and not to repeat ourselves. One thing I can say, we're now working on a live album project. You know, with actual cameras and microphones and stuff (laughs)."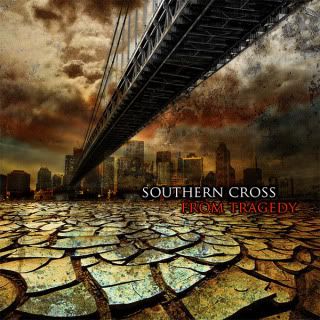 www.facebook.com/southerncrossmetal