SPINAL TAP - 11/11/11 Is Nigel Tufnel Day!
November 10, 2011, 5 years ago
This Friday is November 11th, 2011 (11.11.11) and SPINAL TAP fans are celebrating Nigel Tufnel Day!
Tufnel (played by actor Christopher Guest) is the fictional character/guitarist from the highly-praised spoof on the heavy rock world.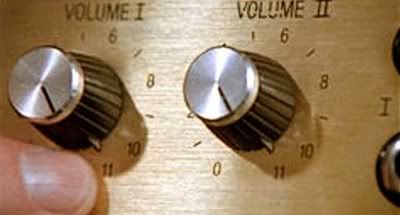 So what better way to celebrate 11.11.11 than with the band that turned their amps up to 11!
Check out the Nigel Tufnel Day page on Facebook where thousands of fans are paying homage to "11"!
In 2002, This Is Spinal Tap was deemed "culturally, historically, or aesthetically significant" by the Library of Congress and was selected for preservation in the United States National Film Registry.