SUIDAKRA - New Album Due In May; Trailer Available
January 24, 2013, 4 years ago
Düsseldorf, Germany-based celtic metallers SUIDAKRA will release their new album Eternal Defiance in May via AFM Records. Check out the official trailer made and composed by Arkadius below:
The band recently uploaded the following Eternal Defiance studio diaries on YouTube:
SuidAkrA frontman/founder Arkadius Antonik recently commented about Eternal Defiance: "As on the previous two releases, it will be a concept album again, created by Kris Verwimp in cooperation with us. Our new concept includes a lot of new elements and surprises which will be reflected in the music as well. More info, pics, artwork and videos will be revealed soon!"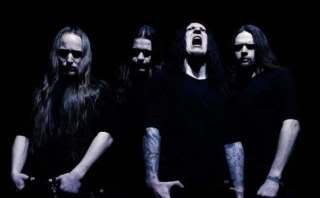 More on SuidAkrA at this location.