SYREK - Machine Elves CD Now Available
June 4, 2012, 8 years ago
Acclaimed metal guitarist Terry Syrek has released his latest SYREK CD, Machine Elves. According to a press release, the album marks the beginning of an exciting new direction for Syrek – the band's first full-length vocal work. The disc still features Terry's technically advanced and harmonically sophisticated playing, but showcased within a framework of memorable, song-oriented vocal compositions.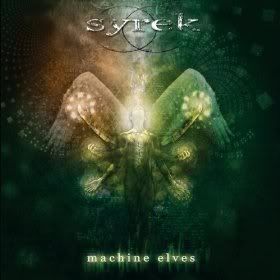 The result is Syrek's most accessible work to date, combining melodic, heavy, guitar-driven metal with progressive elements. Syrek has drawn from diverse influences and artists such as MESHUGGAH, TOOL, PINK FLOYD and ALLAN HOLDSWORTH to create an original and refreshing take on modern heavy music.
Machine Elves tracklisting:
'Vesica Piscis'
'Machine Elves'
'Emberfall'
'Have a Cigar' (Pink Floyd cover)
'My Magdelena'
'Moth To Flame'
'Change the World'
'Sidereal'
'Winternal'
Machine Elves features Terry on all guitars and vocals, with drums performed by Greg Kalember. The CD was co-recorded and engineered by Greg and Terry at his own Darkstar Studios, mixed by Jeremy Krull of Strategic Sonics, and mastered by Matt Agoglia at Masterdisk. Terry also created the CD artwork and layout.
Check out song samples by click the Amazon order link below: