TARJA TURUNEN Issues Latin American Tour Report Part II
April 6, 2011, 9 years ago
Ex-NIGHTWISH vocalist TARJA TURUNEN has posted Part II of her Latin American tour report. The following is an excerpt:
"I didn't know what to expect from Lima, Peru since I had never been there. The organizers and all the people helping us showed us that they really cared, so we felt we were in good hands.
The concert happened in a beautiful, old theatre with seats and the show was sold out. Lovely atmosphere and many happy people rocking with us!
I got so amazing presents from my fans that I got into trouble many times during the rest of the tour.
Mainly because I was carrying "Roxanne" with me… Everybody was laughing and I got lot of attention at the airports!"

Read the entire report and view numerous photos here.
As previously reported, Tarja has been invited to be a special guest at ANGRA's appearance at the Rock In Rio festival which will take place on September 25th at Olympic Park, Barra da Tijuca in Rio de Janeiro, Brazil.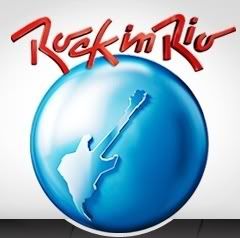 A message from Turunen reads as follows:
"Rock in Rio is one of the biggest festivals and happenings in the world still today. It has been amazing to follow the stunning list of great performers in this event in the past. I am very delighted and happily surprised about the invitation I got from Angra to take part of their performance in Rio this year. It´s an honour for me and a lot of fun. I am sure that our fans will be excited about this collaboration, as we both parties are as well. I have known the guys from Angra for few years already and worked closely with Kiko Loureiro, so it's nice to make this thing happen. As this is not my own show, we are starting now to check with the guys what songs will be both interesting and challenging for us to perform together. But for sure you can expect some surprises! We are going to have fun and rock together with the people in Rio! Can't wait!"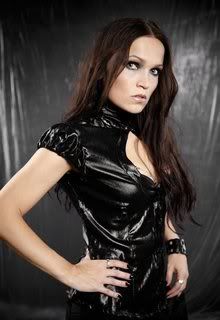 "Heavy" acts on the Rock In Riol bill include METALLICA, MOTÖRHEAD, SEPULTURA, SLIPKNOT and COHEED AND CAMBRIA.