TARJA TURUNEN On NIGHTWISH Singer Drama - "I Am Not Interested In This"
October 3, 2012, 5 years ago
Ex-NIGHTWISH singer TARJA TURUNEN only found out yesterday that her former band parted ways with singer Anette Olzon while on the road in the US. Helsinki's Iltasanomat contacted Turunen for a comment and she said: "I did not know this at all and I am not interested in this. Good luck to both parties."
After the final concert of Nightwish's Once Upon A Tour on October 21, 2005, leader Tuomas Holopainen gave Turunen a letter signed by himself and the other band members informing her that the band did not want to work with her any more. The open letter was simultaneously published on the band's website.
"Maybe one day I'll forgive, but I will not ever forget," Turunen said during a press conference at the Cable Factory in Helsinki following the split.
Nightwish didn't miss a beat after Olzon's departure and called on Floor Jansen from The Netherlands (ex-AFTER FOREVER, REVAMP), to help complete the band's current Imaginaerum world tour.
Nightwish's highly anticipated Imaginaerum film will see general release in theatres in Finland on November 23rd. Check out the official poster below:
The soundtrack for Imaginaerum, will be released on November 9th. Imaginaerum By Nightwish: The Score features 13 grandiose, unreleased re-interpretations of Imaginaerum tracks by Petri Alanko.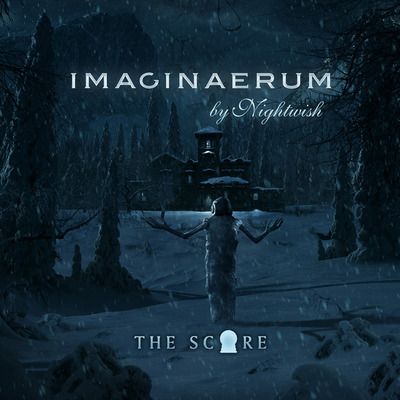 The tracklisting:
'Find Your Story'
'Orphanage Airlines'
'Undertow'
'Spying In The Doorway'
'A Crackling Sphere'
'Sundown'
'Wonderfields'
'Hey Buddy'
'Deeper Down'
'Dare To Enter'
'I Have To Let You Go'
'Heart Lying Still'
'From G To E Minor'
Audio samples can be heard below:
(Thanks Metal Shock Finland)