THE ANDROID MEME Release 'Sumii' Video; Canadian Tour Dates Announced
July 1, 2011, 7 years ago
Toronto-based quartet THE ANDROID MEME have released a new video for the track, 'Sumii' which can be found on the band's first full-length CD, Ordo Ab Chao. Check it out below:
The Android Meme have also announced a string of Canadian tour dates a detailed below:
July
10 - Toronto, ON - Mod Club
15 - Kingston, ON - Revolutions
24 - Montreal, QC - Cafe Campus
28 - Tillsonburg, ON - Norma Jean's
30 - Barrie, ON - Downtown Barrie Community Theatre
August
4 - Montreal, QC - The Playhouse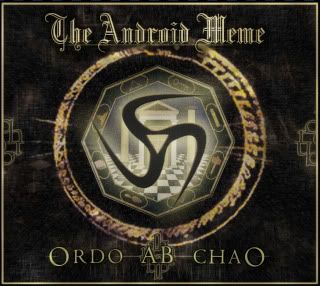 "You'll find several overarching concepts running through Ordo Ab Chao, helping to create a kind of cohesive narrative," says lead vocalist/lyricist/founder Stefano Amelio. "Our music is inherently visual. The symbols on the cover are important because they relate to how a listener will perceive this CD."
Hidden and double meanings abound on the record. For example, Ordo Ab Chao, which roughly translates to "order and chaos" (or order from chaos), is also an appropriate description of the band's music. By working in various musical styles, The Android Meme has created its own artistic identity. Ordo Ab Chao certainly offers something for everyone.
"We wanted a well-rounded record," says Amelio. "Despite some of the individual songs being completely different stylistically, they all represent 'our sound.' I like the fact that we're difficult to label. I think that's our strength."
Listeners will hear influences of TOOL, GENESIS, PETER GABRIEL, TEARS FOR FEARS, DEPECHE MODE, MÖTLEY CRÜE and RUSH. Audio samples are available here.