THE DARKNESS Confirmed For Sweden Rock Festival
February 10, 2012, 8 years ago
THE DARKNESS are the latest act confirmed for this year's edition of the Sweden Rock Festival which will be held in Sölvesborg, from June 6th – 9th.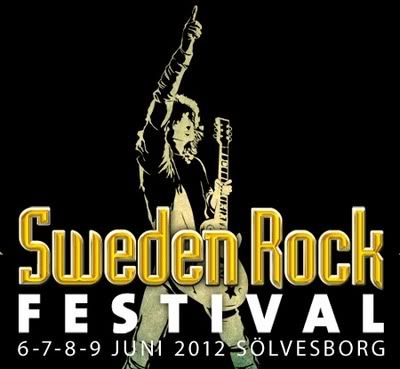 Confirmed bands now include: AXE, SEBASTIAN BACH, BLACK SPIDERS, BLUE ÖYSTER CULT, BONAFIDE, DANKO JONES, THE DARKNESS, DEALS DEATH, DIMMU BORGIR, EDGUY, ELECTRIC BOYS, EXODUS, FEAR FACTORY, FISH, THE FLOWER KINGS, GAMMA RAY, GIRLSCHOOL, THE GLORIA STORY, GOTTHARD, GRAVEYARD, HELL, KATATONIA, KING DIAMOND, LYNYRD SKYNYRD, MASTODON, MÖTLEY CRÜE, MOTÖRHEAD, NATIONALTEATERN, PENTAGRAM, SABATON (performing Swedish national anthem), SACRED REICH, SAINT VITUS, SKYFORGER, SLADE, SOUNDGARDEN, SYMPHONY X, TYGERS OF PAN TANG, UGLY KID JOE, VDELLI.
Sweden Rock Festival is the biggest rock festival of the Nordic countries and has been sold out every time the last few years, which means 33,000 visitors. Three-day tickets (for the main festival days) and four-day tickets (including the Wednesday opening) are available through Swedenrock.com.