VAN HALEN - Japanese Release Date For New Album Confirmed
December 27, 2011, 8 years ago
Interscope/Universal Japan has set February 8th as the release date for VAN HALEN's anxiously-awaited reunion album with David Lee Roth. A regular version plus limited deluxe with a bonus DVD will be available. More details will be revealed soon.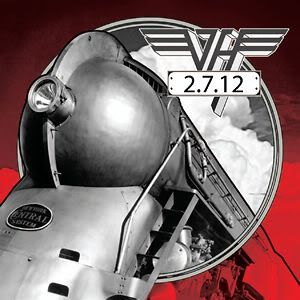 Van Halen's official website has been updated with news that the band will be hitting the road in 2012 and the first tickets will go on sale January 10th. The site also features new video of the band - Roth, guitarist Eddie Van Halen, drummer Alex Van Halen and bassist Wolfgang Van Halen - reportedly filming the first single at the the Roxy Theatre in West Hollywood, California recently.
Check out four different video trailers - Long Version Trailer, Jump Trailer, Panama Trailer and Hot For Teacher Trailer - below:
The new, as yet untitled Van Halen album is the first with vocalist David Lee Roth in more than 25 years, and their first new music as a band in seven years.