VAN HALEN Postpone Summer Tour Dates; Members "Hate Each Other"
May 17, 2012, 5 years ago
According to Rolling Stone, VAN HALEN have abruptly postponed all tour dates after their June 26th show in New Orleans with no explanation.
The band yanked more than 30 long-planned dates, including shows in Milwaukee, Detroit, Cleveland, Salt Lake City and El Paso. Local promoters United Concerts and AEG issued statements regarding some postponed shows to local media, including the Salt Lake Tribune and Las Cruces Sun-News, but no details have been offered yet about rescheduled dates or refunds.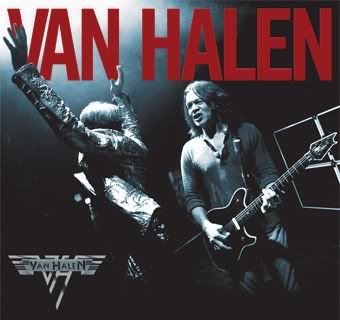 Most of the tour is promoted by Live Nation, whose reps wouldn't comment. The band's rep also had no comment. A source with knowledge of the tour tells Rolling Stone that Van Halen's members "hate each other." Adds the source, "The band is arguing like mad. They are fighting."
News of the postponed tour dates surprised several arena reps, who are featuring upcoming Van Halen shows prominently on their websites. "You want to know the absolute fuckin' truth? I have no fuckin' idea," another concert-business source with knowledge of the tour tells Rolling Stone.
Read more at Rolling Stone.