VAN HALEN Sources On Postponed Summer Tour Dates - "They're Simply Burned Out"
May 18, 2012, 7 years ago
Earlier this week, VAN HALEN abruptly postponed all tour dates after their June 26th show in New Orleans with no explanation.
The band yanked more than 30 long-planned dates, including shows in Milwaukee, Detroit, Cleveland, Salt Lake City and El Paso. Local promoters United Concerts and AEG issued statements regarding some postponed shows to local media, including the Salt Lake Tribune and Las Cruces Sun-News, but no details have been offered about rescheduled dates or refunds.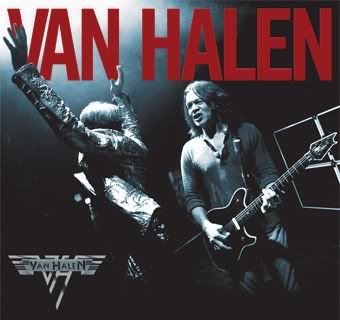 TMZ now report that sources close to the band say, "The guys felt like the current schedule was 'too much, too fast', and they were 'losing their focus'."
The source says: "They're simply burned out", adding, "They want to make sure their concerts are not a routine... they want every performance to be special."
TMZ are told the band want to take some time to "recharge their engines", so they can rock all 31 cities the way Van Halen fans expect to be rocked. As for rumors that Eddie Van Halen and David Lee Roth are feuding.. "It's total B.S."
Stay tuned for further updates.