WOODS OF YPRES' DAVID GOLD – Metal's Deepest Root And Darkest Black: In Memoriam
December 24, 2011, 7 years ago
By David Perri
"See you in the mail," WOODS OF YPRES founder David Gold used to write when you'd set up any sort of exchange that involved Canada Post, and that's the kind of unique, genuine figure he was. You were always assured your Woods package would come with a hand-written note (or South Korean noodles and beer, if you had received the Woods IV promo) and it was Gold's flair for life and absolute fervour for metal that will be missed most by those who knew him and by his fans worldwide. When Gold and I first became friends during the fall of 2002, one never could have imagined that a memorial would be written for him less than ten years later. His death, on December 22, 2011 at the age of only 31 near Barrie, Ontario, is a genuine loss and a terrible shock.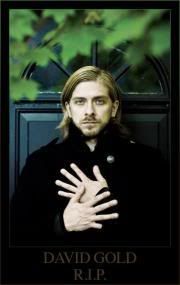 Woods Of Ypres' soulside journey began with '02's still impressive Against The Seasons (Cold Winter Songs From The Dead Summer Heat), a monument to black metal that achieved unanimous praise, critical and otherwise, from the metal environs worldwide. The most striking element of the entire Against The Seasons story (aside from its undoubted centrepiece, 'A Meeting Place And Time') was that it was, unbelievably, written and recorded by an unsigned band, and it is this independent spirit that Gold carried with him until the end. When you think of the time, effort, blood, sweat and tears that were invested into Woods Of Ypres records, touring and merchandise by Gold himself, you marvel at how far sheer will takes you if you're passionate and driven enough, all adversity be eternally damned.
Gold was one of the friendliest people you ever would have met, and he genuinely cared not only about metal but also about those who surround this oftentimes odd and perplexing musical landscape we call home. He was a main character in the Canadian metal scene and his dearly-loved Ontario – whose provincial symbol he had tattooed on his flesh – was the inspiration for much of his work. If IMMORTAL's Abbath and DARKTHRONE's Fenriz take pivotal inspiration from the forests of Norway, Gold's home, musically and existentially, was his hometown of Sault Ste. Marie and his subsequent stops in Windsor and Toronto. In Ontario and abroad, Gold always took the time to seriously discuss his music with his fans and he always made sure he caught up with his friends at Woods gigs, even if the band's self-booked tours were massive episodes of pure endurance.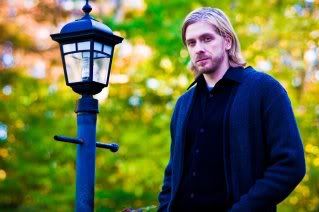 Woods Of Ypres' penultimate artistic statement was first released to the world during the winter strains that so inspired Gold and, given its massive scope, it is difficult to describe the impact of 'The Northern Cold'. The song is everything black metal aspires to in its most cathartically ambitious moments, and Gold's brilliant use of the black metal narrative and aesthetic, both lyrically and aurally, was a testament to his admiration for early ULVER, even if his undying allegiance was, forever, to the desolation of doom/sludge king CROWBAR. It is this multifaceted admiration that led to Woods' dual-natured, black/doom proposition, and both were states of mind that Gold was adept at channelling, as his passion, knowledge and songcraft guided him through these grim and frostbitten kingdoms. But, despite the despondence portrayed in his music, Gold never lost his sense of humour, as the title of Necramyth's (the band he joined during his time in South Korea) Slaughter Of The Seoul attests.
After years of hard touring and self-financed recordings (the catalogue also includes Woods II: Pursuit Of The Sun And Allure Of The Earth And Woods IV: The Green Album), Woods Of Ypres signed to Earache Records in 2010. The recognition that comes with joining the roster of one of metal's most legendary labels seemed like vindication for Gold and his long-standing Ypres vision, and we all hoped mass recognition might follow, even if Woods Of Ypres continuously had the undivided devotion of the many who were already in the know. The band's upcoming album, Woods 5: Grey Skies And Electric Light, was described by Gold as "A satisfying 'press play and drive' kind of album drawing the best from old Woods, current Woods and the Woods yet to come." He went on to say that Grey Skies would be, "A milestone album, our sixth in less than 10 years and nearing the 10th anniversary of the founding of the band ... we've never sounded better and we'd never been fully satisfied with any recording, until now." It is difficult and painful to imagine what Woods 6 or 7 might have sounded like, given the momentum and confidence Gold had rightfully earned and accrued in his path towards the light we'll all one day meet; in the words of another Canadian, "we're only immortal for a limited time."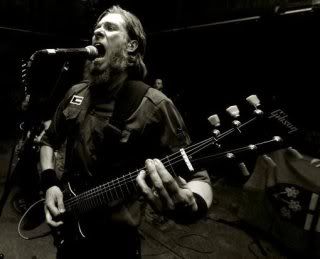 And now, the metal world mourns the man who wrote the seismic, black-on-black opening riff to 'Iron Grudge' and records that, had they been released at the height of the early-'90s Norwegian black metal scene, would have long ago been considered essential classics of the subgenre. As this scribe has written before, I hope that Woods records continually tape-trade like crazy in Scandinavia, the epicentre of those as fanatical about the obscure as Gold was. We can only offer our sincere condolences to Gold's family and close friends, as their pain in the face of this loss is unimaginable. One hopes that now, even on the other side, David Gold is still in his beloved Ontario.