QUEENSRŸCHE - Operation: Mindcrime Illustrator/Cover Artist Passes
March 10, 2012, 9 years ago
The illustrator and cover artist for QUEENSRŸCHE's conceptual classic Operation: Mindcrime, Charles Wesley "Wes" Griswold, passed away last Saturday, March 3rd. A memorial service to will be held starting at 5:30 PM today (March 10th), at Northshore Senior Center (10201 E Riverside Drive) in Bothell, Washington.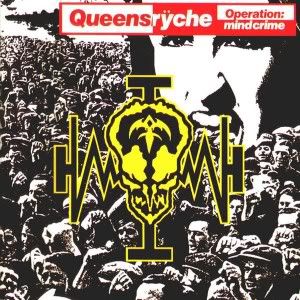 The band's third full-length album, Operation: Mindcrime was released on May 3, 1988. A rock opera, its story follows a man who becomes disillusioned with the society of the time and reluctantly becomes involved with a revolutionary group as an assassin of political leaders. The album wasn't an overnight success singer Geoff Tate told BraveWords.com in late 2010.
"It didn't do huge numbers commercially when it came out. In fact, it wasn't until MTV made a video of it that it went gold. We had always dreamed of performing that record in its entirety until the Empire tour gave us the opportunity to do that. We were headlining for the first time on a big scale, so we took that opportunity to play that album in its entirety in the middle of the show."
Read the entire interview here.
In the United States, the album was certified gold a year after its release and was certified platinum in 1991.