BW&BK's Top 30 Canadian Hard Rock/Heavy Metal Albums Of All-Time - #15
July 16, 2011, 7 years ago
In celebration of Canada Day - a yearly event/holiday celebrating the anniversary of July 1st, 1867, which united three British colonies into a single country under the British Empire called Canada - we are counting down the key heavy musical masterworks in our history. Hence the the 30 Best Canadian Hard Rock/Heavy Metal Albums Of All-Time countdown which will run daily throughout July!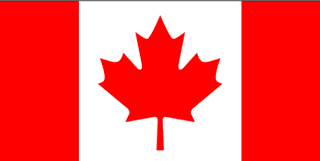 We've asked the BW&BK; scribes to list their faves of all-time and now we can present you with the list. And we will count-down one-a-day for 30 days! What better way to spent the dog days of summer than to visit BraveWords.com and check out which fine Canuck metal needs to be in your collection!
Without further adieu, let's keep rockin' eh!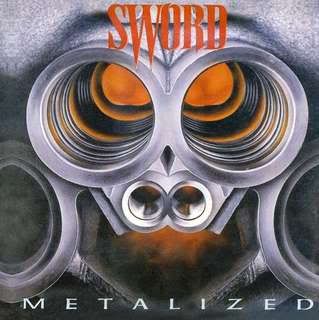 #15) SWORD - Metalized (Aquarius 1986)
Montreal's SWORD (not to be confused with the Texas band) have stuck in the minds of hard rock fans over the years despite only two albums and not stellar sales, although, granted, they were one a medium-sized label with major label distribution, making some waves beyond Canada. The magic of the band's sound was their very tough straddling of meat and potatoes proto-power metal with hair metal, the band's slight biker-ish image helping created added dimension. Metalized was the debut, flowed by Sweet Dreams two years later and then a best of in '06. Tops on the debut include 'F.T.W.' (Follow The Wheel) and the glorious 'Stoned Again'. In 1986 Sword supported METALLICA and METAL CHURCH on select dates of the Master Of Puppets tour
Earlier this year, frontman/leader Rick Hughes announced that the band had reunited and were rehearsing for live shows to come.
The Top 30 Canadian Hard Rock/Heavy Metal Albums Of All-Time!
#30) TRIUMPH – Allied Forces (Attic – 1981)
#29) INTO ETERNITY - The Scattering Of Ashes (Century Media - 2006)
#28) WOODS OF YPRES - Against The Seasons: Cold Winter Songs From The Dead Summer Heat (Krackenhaus - 2002)
#27) GORGUTS - Obscura (Olympic - 1998)
#26) CONEY HATCH - Coney Hatch (Mercury - 1982)
#25) SLAUGHTER – Strappado (Diabolic Force – 1987)
#24) KICK AXE - Vices (Pasha/CBS - 1984)
#23) KILLER DWARFS – Stand Tall (1988)
#22) SACRIFICE - Forward To Termination (Fringe - 1987)
#21) KIM MITCHELL - Akimbo Alogo (Alert - 1984)
#20) VOIVOD - Nothingface (Mechanic - 1989)
#19) HELIX – Walkin' The Razor's Edge (Capital - 1984)
#18) CRYPTOPSY - None So Vile (Wrong Again Records - 1996)
#17) EXCITER - Heavy Metal Maniac (Shrapnel 1983)
#16) BACHMAN-TURNER OVERDRIVE - Not Fragile (Mercury - 1974)
#15) SWORD - Metalized (Aquarius 1986)