FIREWIND - Remastered Version Of Burning Earth Album Available, Forged In Fire Re-Issue In The Works
January 11, 2012, 7 years ago
FIREWIND's second album, Burning Earth, has been remastered and re-issued in Japan via Hydrant Music. A re-issue of the band's third album, Forged By Fire, is due to be released in Japan on February 15th. North American and European release dates will be announced soon.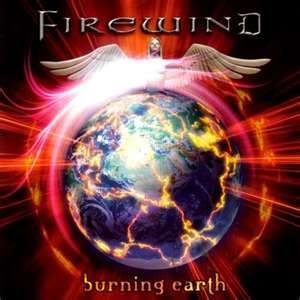 As previously reported, Firewind are currently working on a new album in their home town of Thessaloniki, Greece. They have issued the second in a series of studio updates. The first two episodes can now be found below:
Pro-shot footage of Firewind - featuring OZZY OSBOURNE guitarist Gus G. - performing 'SKG' on October 16th at Peabody's in Cleveland, OH is available below courtesy of Vidz-R-Us.com. The track is taken from their latest album, Days Of Defiance.
Firewind recently announced they will return to Greece for two long-awaited headline shows. The dates are ar follows:
January
13 - Ioannina, Greece - Boxx Live Stage
14 - Athens, Greece - Fuzz Club
These shows mark the band's first 2012 live activities and also the final two gigs of the world tour in support of their release, Days Of Defiance. Tickets for the shows are available at this location.