GUNS N' ROSES - Appetite For Destruction, Lies RIAA Platinum Plaques Up For Auction
December 6, 2012, 2 years ago
Original GUNS N' ROSES drummer and Rock And Roll Hall Of Fame Inductee STEVEN ADLER is personally donating a pair of RIAA certified Platinum plaques, one from Appetite For Destruction and one from Lies, to animal charity Fur & Feather who are selling them via eBay as a fundraising initiative.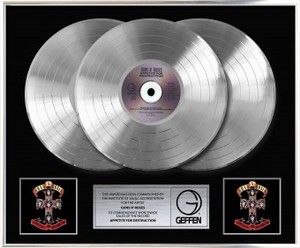 Steven Adler will personally order these plaques in the highest bidder's name, then once it arrives to Steven he will personally sign these plaques to the winner! Both eBay auctions end December 12th; bid on the Appetite For Destruction plaque
here
and the Lies plaque at
this location
.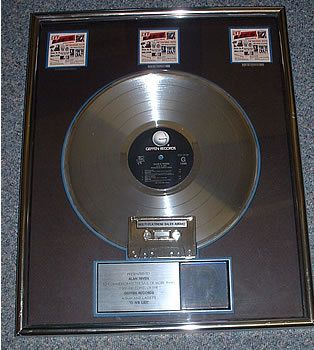 The sale of this item benefits Fur & Feather Animal Sanctuary, a 501(c)3 for animal welfare. It will help feed many homeless and neglected animals as well as pay for their much needed medical treatment. Fur & Feather Animal Sanctuary a 501(c)(3) is organized exclusively for charitable, and educational purposes, more specifically for helping homeless and un-wanted animals with medical care, adoption in a no-kill safe environment, fight against animal cruelty, educate the public on the importance of spay/neuter, the basic care of animals, and the rehabilitation of wildlife. They have only just begun and need your support - their goal is to build no-kill shelters in California where high-kill shelters still exist and animal cruelty runs. They are currently fundraising to buy land and build homes where animals can live in healthy surroundings until they are adopted. This environment will protect and allow all animals to live to see their full potential.