LYRAKA Storyteller Gifted With New Artwork From Vincent Locke
August 5, 2012, 6 years ago
The Wagnerian opera metal project LYRAKA has confirmed an upcoming graphic novel collaboration with Vincent Locke (pictured at left), the long time artist for CANNIBAL CORPSE. Locke's repetoire also includes contributions to the popular Deadworld comic series and the bestselling graphic novel A History of Violence, the latter having been later adapted into the critically acclaimed movie starring Maria Bello.
Locke has contributed new art for the multimedia project. The artwork was sent as a birthday surprise for the storyteller of the project, Jasmine Lyraka Aliara, and depicts one of the inhabitants of the Lyraka "Abyss" landmark. Check it out below: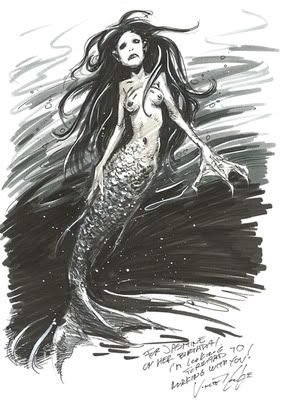 Jasmine Lyraka, the original concept visionary of the opera, is currently adapting her story to fit the graphic novel format. The novel will have both Lyraka Volume 1 and 2 CDs on the inside cover and is scheduled to be published in late 2013.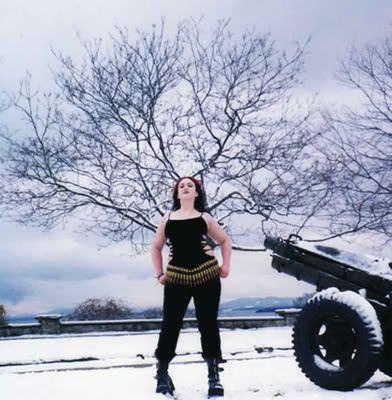 Lyraka Volume 2 will feature singer Robert Lowe (CANDLEMASS, SOLITUDE AETERNUS), NILE drummer George Kollias, vocalist Mark Boals (YNGWIE MALMSTEEN, ULI JON ROTH, ROYAL HUNT) and Al Atkins (JUDAS PRIEST).
More about the Lyraka project at Lyraka.com.