RAGNAROK Premier Another Track From Upcoming Malediction Album
October 23, 2012, 6 years ago
The new album from Norwegian black metallers RAGNAROK, entitled Malediction, will be released on October 30th in Europe and on November 6th in North America via Agonia Records
Malediction was recorded, mixed and mastered by Devo of MARDUK fame at Endarker Studios. The new album will be available as jewelcase CD, digital download and limited vinyl with exclusive bonus track. First 100 copies will be available on a hand-numbered brown vinyl. It can be pre-ordered at this location.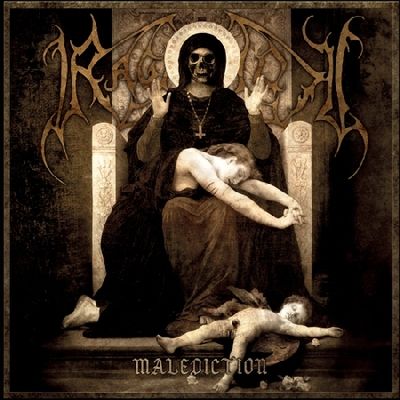 Malediction tracklisting:
'Blood Of Saints'
'Demon In My View'
'Necromantic Summoning Ritual'
'Divide et Impera'
'(Dolce et Decorum est) Pro Patria Mori'
'Dystocratic'
'Iron Cross – Posthumous'
'The Elevenfold Seal'
'Fade Into Obscurity'
'Sword Of Damocles'
'Retribution' **
**exclusive vinyl bonus track
The track 'Sword Of Damocles' can be streamed below:
The album's lead track, 'Blood Of Saints', is streaming below:
Full scale European, US and South American tours are planned for late 2012 and early 2013, including festival appearances. The band has already confirmed to play at Metal Legacy Festival (Saturday, October 27th, Stromstad, Sweden) and to headline Messe des Morts Festival (Saturday, November 24th, Montreal, Canada; first North American appearance of the band).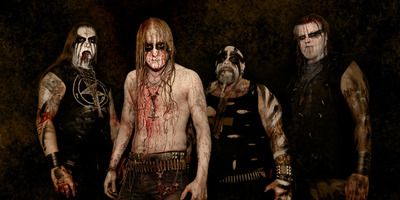 Ragnarok lineup:
HansFyrste - Vocals
DezeptiCunt - Bass
Bolverk - Guitars
Jontho - Drums
More on Ragnarok at this location.