RANDOM EYES - Former ADAGIO Singer Returns With New Album
May 18, 2011, 7 years ago
After three years' turmoil, Jyväskylä, Finland's RANDOM EYES returns stronger than ever and armed with their third album Light Up and a rejuvenated lineup, featuring drum prodigy Rolf Pilve and two new guitarists. Run by Christian Palin, the Uruguayan/Finnish vocalist, who fronted French power metal unit ADAGIO, Random Eyes presents their own brand of melodic metal, in which modern metal soundscapes, created by NIGHTWISH producer Tero Kinnunen, meet melodic hooklines, simultaneously contemporary and bowing to the 80s according to a press release.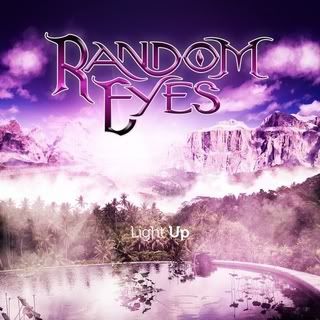 Light Up tracklisting:
'Light Up The Dark'
'Decadence'
'Hold Me'
'Tell Me'
'Blind Man'
'Megalomaniac'
'Stand Your Ground'
'Eclipse'
'Chaos Theory'
'Vendetta'
The band are streaming their new album Light Up at Imperiumi.net, starting today and ending on May 25th.
The album will be released on May 25th via Random Productions.
Random Eyes line-up:
Christian Palin - vocals
Sami Rönkkö - guitar
Karim Elbanna - guitar
Voitto Rintala - bass and vocals
Rolf Pilve - drums (SOLUTION.45, STATUS MINOR, BEYOND THE DREAM, CODE FOR SILENCE)