AMORAL - The Making Of Beneath Part I Online
October 6, 2011, 8 years ago
Finland's AMORAL will be releasing their upcoming fifth album, Beneath, on October 19th in Japan via Marquee Avalon and the 26th in Europe via Imperial Cassette. Part I of the making-of the album can be viewed at this location. The video includes a snippet of a brand new song.
Amoral have launched their first video for the song 'Silhouette' - check it out below:
Beneath was recorded at Sound Supreme studios in Hämeenlinna, Finland, and was produced by Janne Saksa and guitarist Ben Varon. The album comes equipped with a stunning 18-page poster booklet (made by Spanish artist Marta Nael), expanding the cover artwork into all its glory.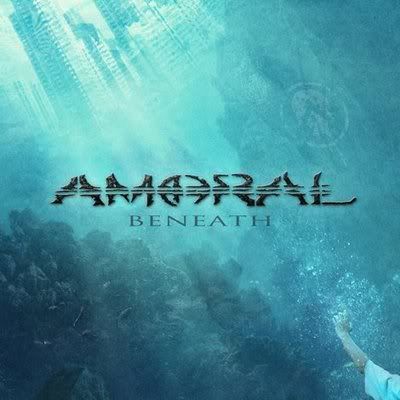 Beneath tracklisting:
'Beneath'
'Wrapped in Barbwire'
'Silhouette'
'Things Left Unsaid'
'(Won't Go) Home'
'Closure'
'Same Difference'
'Hours of Simplicity'
'Wastelands'
'This Ever Ending Game'
'No Future'
'Of Silent Stares & Fire Lost'
Upcoming Amoral tour dates include:
October
8 - Helsinki, Finland - Green Room/Bar Bäkkäri (Radio Rock show)
21 - Tampere, Finland - Jack the Rooster (Lost in Music Festival)
26 - Helsinki, Finland - Record Store Äx (free acoustic show)
November
4 - Kuopio, Finland - Henry's Pub
5 - Aura, Finland - Haarikka
11 - Helsinki, Finland - On the Rocks
26 - Kokkola, Finland - The Rock Pub
December
1 - Turku, Finland - Klubi
2 - Salo, Finland - TBA