CULT OF DIONYSIS - Peter Wichers-Produced Single Due Soon
March 12, 2012, 5 years ago
This spring, CULT OF DIONYSIS will follow up their debut record Alchemy by releasing a brand new single titled 'Behind The Mask' via their label Metalcult Entertainment, along with a new issue of their comic book series Metalcult Comix.
The new track was recently recorded at Underground Sound in Greensboro, NC by Producer Peter Wichers (SOILWORK, NEVERMORE, DARKEST HOUR) and features a dual guitar line-up including Scott Mays and Scotty McMeans, who joined bassist/vocalist James Huff and drummer/vocalist Dionysis to solidify the new Cult Of Dionysis band line-up in 2011.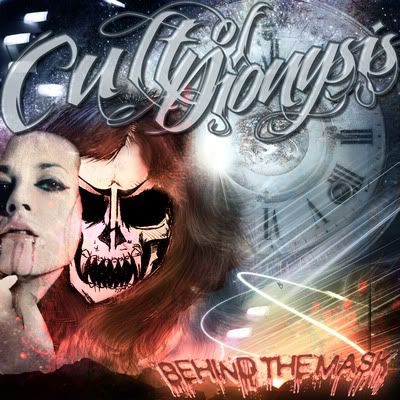 Behind The Mask will be available as a download via Loudtrax.com, as a CD single via the band's website Metalcult.net and may also be obtained as part of a combination package included with issue #3 of the band's own ongoing comic series Metalcult Comix, written and illustrated by founding member Dionysis.
For more information about the Cult of Dionysis (aka Metalcult) visit Facebook.