DON JAMIESON Confirmed For BRET MICHAELS Super Cruise
May 17, 2011, 7 years ago
POISON singer Bret Michaels made his first of many guest announcements to come in the following months. Over the weekend, Bret confirmed that comedian DON JAMIESON will be joining the roster of performers aboard the Bret Michaels Super Cruise, sailing from Miami to Cozumel, Mexico on November 10, 2011.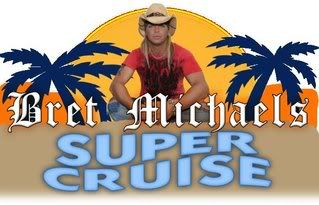 Don currently co-hosts VH1 Classic's hit heavy metal talk show That Metal Show which was dubbed by Rolling Stone Magazine as one of the 50 Best Reasons to Watch TV. He has won an Emmy for his comedic efforts on HBO's Inside The NFL and his recent comedy album Live And Hilarious debuted in the top 10 on the Billboard Comedy Chart.
Don will be performing a minimum of two stand up routines on board the Carnival Destiny. He is the first of many acts that Bret Michaels will be announcing in the coming months. Stay tuned as the names of bands and other performers that will join him on the Bret Michaels Super Cruise are released.
For booking information call 1-800-265-0818 ext. 3 or visit Bretmichaelscruise.com.