EDDIE TRUNK Featured In New Issue Of Steppin' Out Magazine - "Sharon Osbourne Apparently Has Some Issue With Me"
March 29, 2012, 5 years ago
HADES guitarist and editor of Steppin' Out Magazine recently caught up with metal guru and That Metal Show host Eddie Trunk. An excerpt from the interview, which will run in full on April 4th, is available below.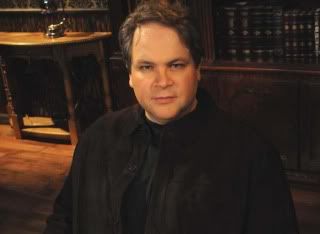 Q: Why did your Sirius radio show change from The Boneyard to Hair Nation?
Trunk: "You would have to ask Sharon Osbourne. She apparently has some issue with me. I don't know her and have no idea what it is. She has not allowed OZZY on the TV show after all these years, and then decided my four hours of live radio a week was not going to work for her when Boneyard became Ozzy's Boneyard. It is bizarre for sure. I have never said anything critical about Ozzy that he didn't say about himself many times. And even if I did, this is a woman who now has a career on TV judging people and hosting a talk show!?! That's the greatest hypocrisy of them all! That's what I mean about what I said earlier is so great about Lars. You can say Lulu sucked and he will come and talk about it with you, not cast you out! Clearly my show and the music I do is the best fit for Boneyard, but as long as Sharon has the deal for the channel my same exact show just moves to channel 39 on Sirius and XM. Just click one channel up and there I am, same show, same time, 6:00pm on Mondays. The channel is called Hair Nation, but honestly I hate the name and the stigma attached to it. Plus I play so much more than that niche, so SiriusXM suggested I use Trunk Nation when I'm on. It is new and classic hard rock and metal, talk, interviews, calls, and music from STRYPER to SLAYER! What I have always been about."
Click here for more.